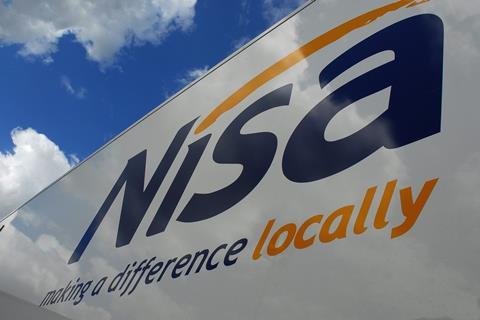 Nisa retailers could unlock up to a 5.5% rebate in the wholesaler's new Fresh Rewards rebate model.
The new rebate terms go live on 28 June and will vary, depending on if a retailer falls under the Nisa Flex, Nisa Grow or Nisa Thrive criteria.
These are calculated on weekly order value, as well as the level of Co-op own-brand products the retailer stocks.
The entry threshold, Nisa Flex, applies to retailers who trade under an independent fascia. They could earn a 1% rebate if they spend £4,000, but a 4% rebate if they spend £12,000 a week or more.
Under the next tier, Nisa Grow, an independent retailer could earn a maximum rebate of 4.5%. They must stock a certain level of Co-op own-brand products and spend £12,000 a week or more. Compared to the current terms, the maximum rebate a retailer could earn under this criteria is 3%.
Partners trading under a Nisa or co-branded fascia, who spend £12,000 a week or more and have an agreed level of Co-op own brand products, could earn a maximum rebate of 5.5%, under the Nisa Thrive threshold. Whereas on the current terms, these retailers earn a 4% rebate.
"Fresh Rewards have been designed to make it easy for partners to see our competitive prices and understand the rewards they can access through spending with us, so we can be clear about the value of us working together to grow their business," said Martin Rogers, who heads up strategy and transformation at Nisa.
"Our partners have told us for some time that our rebate structure needed to change, and we wanted to launch them earlier, but were focused on supporting our partners to serve their communities with distinction through the pandemic.
"We're proud that even with the challenges of the last year, we've built and tested these new terms, and have stripped out all the historic complexity to create a simple set of five criteria.
"These will allow our Partners to find a combination that works for them and their business, save time and energy working with us, so we can work together to release even greater benefits. And the feedback from our partners has been fantastic."
Additional charges which partners have previously paid, such as marketing and membership levies and the annual exhibition fee, have been removed and are all included in the yearly membership fee of £860, saving retailers at least £600 per year.