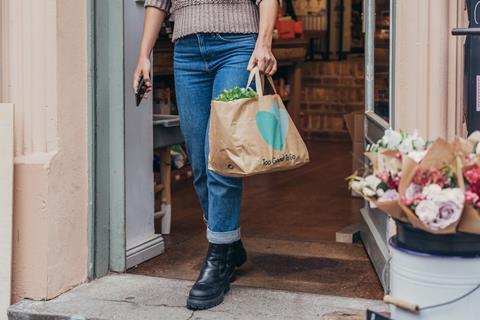 Nisa retailers have stopped nearly 40,000 meals from being wasted through their partnerships with Too Good To Go.
There are currently 133 Nisa stores on board with the anti-waste app since the first sites signed up in September 2019.
They have saved the same volume of CO2 emissions that are emitted from charging 17,618,924 smartphones.
The Too Good To Go app lets users search for stores taking part in the scheme that have unsold produce. They then purchase a 'magic bag' of food at risk of going to waste and collect it at an allotted time.
Too Good To Go guarantees the 'magic bags' contain at least three times the value of food paid. So if a bag costs £4, it will contain at least £12 worth of food.
"We're always encouraging Nisa's independent retailers to sign up to the app and have so many real success stories from across the business," said Nisa retail development manager Richard Shorney.
"It's such an easy system to get involved in and it means retailers are seeing less waste as well as getting new shoppers in their stores."
Too Good To Go UK MD Paschalis Loucaides said: "It's brilliant to have had such a big impact in under two years of our partnership with Nisa's independent retailers.
"Having doubled the number of Nisa stores signed up to fight food waste with us since September 2020, we're now able to ensure that even more food is eaten and enjoyed instead of wasted. We're looking forward to welcoming even more retailers into our community in the coming weeks and months."
Amrit Pahal, owner of Nisa Local in High Heath, Walsall, said: "We've been using it for some time and find it an amazing tool for helping us reduce our food waste. We're virtually throwing away nothing now."