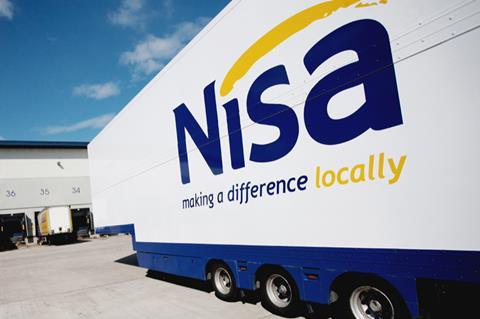 Nisa stores have been hit by a major shortage of chilled and short-life products this week following an IT failure at logistics giant Culina.
A leaked communication from Nisa to retailers suggested the problem had been resolved but availability was still being impacted as it had created a "significant backlog" in orders, with efforts to clear it hampered by a shortage of drivers and vehicles.
The issues have impacted supplies of products from dozens of leading brands including Alpro, Danone, General Mills, Innocent, Müller and Walkers Snacks.
Nisa retailers have been complaining deliveries have fallen well short of quantities ordered.
Hemel Hempstead-based Nisa retailer Kishor Patel tweeted earlier today the shortages were "not good for business", with 80 cases missing from his delivery this morning.
He said some of the items were "crucial", meaning he would have to use rival cash & carry depots such as Booker or Bestway to source them.
"It doesn't look good from the customer's point of view," he told The Grocer. "I always run my shops with maximum availability.
"Chilled delivery turned up this morning, and I have to place another order by 12pm today for Monday, so I will have to predict what to do, whether salad bags or coleslaw are going to turn up or not."
Another retailer said 15% to 20% of his chilled lines were missing.
He said: "Luckily it wasn't critical stuff, but because it was the first hot weekend and bank holiday it wasn't ideal.
"I know a lot of people may have not been affected on the Saturday and Sunday, but were affected on the Monday morning, meaning the replenishment is far behind. And factoring that in with the driver shortage, it just compounds more and more problems.
"If it means we've got to beg and borrow, go to cash & carry, adjust the range, or tweak things then that's what we're going to do."
Nisa's memo to retailers said: "Due to issues with the systems at one of our suppliers' distributors, there has been significant risk to partner deliveries into store since last week across a number of chill suppliers.
"We can confirm the system issues have mostly been resolved. Unfortunately though this event has led to a significant backlog in orders across the market and a shortage of drivers/vehicles to service demand in its entirety. Once we are in a position to confirm when service will resume back to full capacity we will ensure this is communicated. In the meantime please expect unfortunately for service to be impacted."
A Nisa spokeswoman said: "We are pleased the issue has been resolved which resulted in some delays in supply across a number of ambient and chilled products over last weekend and into the early part of this week.
"Our suppliers are working closely with Nisa and Culina to clear the backlog, with more normal levels of availability planned for the end of the week."
Culina did not provide a comment.
Nisa's memo gave the full list of affected brands and suppliers as follows:
All Market Europe
Alpro UK
Andros
Anna Alla – Two Chicks
Biotful Dairy
Califia
Cleone foods
Crediton
Danone
Delamere Dairies
Emmi
Eurilait
Fayrefield
Food Attraction
FrieslandCampina
General Mills
Gibbs Croft (Soreen)
Giovanni Rana
Gosh Food
Gu Noble
Innocent Drinks, Innocent Water
Kepak Convenience
Kepak Cork
Kirsty's
Kerry Foods
Lacka Foods
lsi – Germany GMBH
MMUK
Müller Dairies (Frijj)
Müller Dairy
Nestlé FDS
Ornua Foods (Adams)
Princes soft drinks
Savencia Fromage & Dairy UK
Soulful Foods
Taste Original
Terbeke-Pluma
The Candy Apple Co
The Collective (Epic Dairy)
Walkers Snacks
Wensleydale Dairy Products
Wyke Farms
Yakult