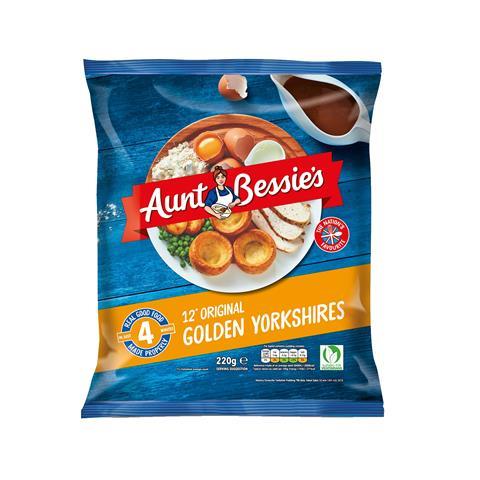 Frozen foods giant Nomad Foods has outperformed expectation once more in its fourth quarter as the ongoing Covid restrictions see shoppers continuing to stock up freezers.
In a trading update issued ahead of its annual results next week, the Birds Eye owner revealed organic revenues jumped by 9.5% in the final three months of 2020 as the Uk entered lockdown once more.
The group now expected full-year sales to be up 8.7% compared with 2019 figures, with adjusted EBITDA of approximately €467m.
Nomad, which also owns the Goodfella's and Aunt Bessie's frozen brands in the UK, has been a big beneficiary of the coronavirus crisis as consumers ate the majority of meals at home.
Growth is forecast to fall back into more normal patterns in 2021 as vaccines take effect and restrictions are dialled back, with organic revenue growth of around 1-2% predicted for the year.
CEO Stéfan Descheemaeker said the group concluded 2020 with a strong finish.
"We enter the new year with strong momentum and expect 2021 to mark our 5th consecutive year of organic growth, a feat that only a distinguished group of food companies has achieved. Notwithstanding our history, the growth prospects of our company remain exciting with multiple avenues for continued value creation."