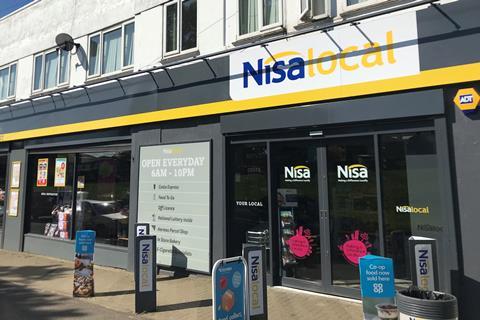 A Nisa retailer in Northampton has hit its 1,000th home delivery mark since launching a partnership with Appy Shop in November.
The store owner of Nisa Local Whitehills, Alex Kapadia, said current lockdown restrictions had seen orders grow to about 200 a week.
The service promises shoppers same-day delivery, usually within an hour of the order being placed, the retailer said.
"We have seen the service grow very quickly since its launch and lockdown 3.0 has prompted another surge of interest," said Kapadia.
"Customers might be struggling to get a delivery slot with the big four supermarkets, but they can order from us and can get same-day delivery, within about an hour of placing their order."
The owner said the store was seeing more home-school parents use the rapid delivery service to avoid disrupting their day, as well as shoppers who were limited in their ability to shop for essential groceries due to health reasons.
"A good number of our customers are now taking regular deliveries," Kapadia said. "Some are actually unable to get out to the shop because they may be shielding or vulnerable and are using us for everything they need, and then there are some who might want a pizza and wine for tonight but don't fancy going out."
The service offers shoppers more than 3,500 products, including 1,000 Co-op products.
Deliveries run between 11am and 10pm, seven days per week across a five-mile radius from the store.
"We believe the service rivals any the major supermarkets can offer," said Kapadia.