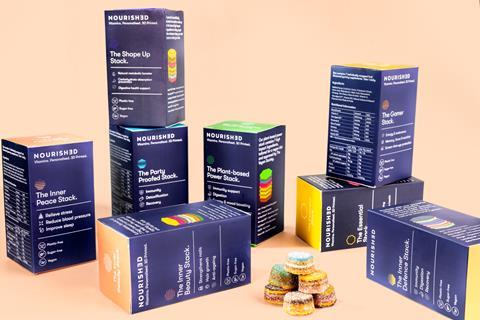 Personalised health tech startup Remedy Health has raised $11m (£7.8m) after its revenues increased more than six-fold as consumer demand for vitamins soared throughout the Covid pandemic.
The series A funding round values the business, founded by Melissa Snover in 2019, at almost $72m (£51.1m).
Remedy Health owns the personalised gummy vitamin brand Nourished, which launched in January 2020 and is headquartered in Birmingham.
Its customers fill in an online questionnaire and receive a recommendation of the best seven active ingredients for their vitamins. The selection is then 3D printed on demand.
Nourished recently expanded into the children's market and plans to expand its concept with personalised protein bars.
Remedy Health is targeting sales growth to more than $10m (£7.1m) in 2021 and plans to expand its customer base to 50,000.
The business plans to use the cash raised in the funding round to continue to expand the Nourished portfolio, adding more lines for the kids range and launching the personalised protein bars. It also outlined ambitions to build a production facility in the US.
Snover said there had been a huge rise in the number of personalised nutrition products launched over the past few years, with the market predicted to balloon from $3.7bn in 2019 to around $16bn in 2027.
"Our goal at Remedy is to offer truly personalised nutrition in a single daily format," she added.
"We utilise our patented 3D printing technology to achieve this, something no one else in the world can do. We provide the highest quality active ingredients available to support every individual's specific needs and goals."
New investors ADM Ventures and Cibus Fund participated in the funding round, with follow-on investment from Apater Capital and Henkel X.