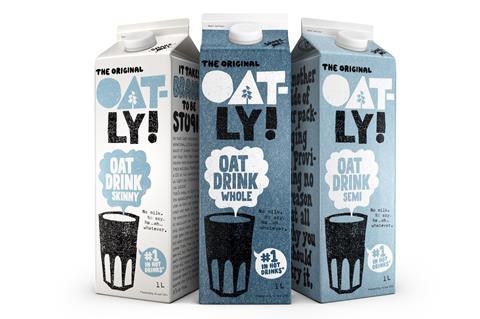 Oatly has announced plans to build its first UK factory, ending years of speculation over when it would make such a move.
The new facility, which will be based in Peterborough, Cambridgeshire, will be one of the largest dairy alternatives factories in the world when it opens in the first quarter of 2023, Oatly claimed.
It will initially produce 300 million litres of oat drinks per year using oats sourced from across the UK, with capacity to expand further to 450 million litres, and is expected to create at least 200 new jobs.
Oatly has also said it will aim to solely rely on renewable energy at the site and would meet its existing pledge to decrease energy and water consumption and wastage by 75% (against its 2019 environmental footprint) across the business by 2029.
"We look forward to supplying the UK with more oat drink [and] we're even more excited to do it in a sustainable way," said Oatly chief supply chain officer Johan Rabe.
"Like everything we do at Oatly, we've ensured that sustainability is core to our factory planning. Everything, from the sourcing of our oats, to the production of our product range, has sustainability at the heart of it. Even as we strive to grow one of the biggest plant-based dairy factories to its full capacity, this will still be our top priority."
Speculation over the possible opening of a UK factory began in 2019, when the Swedish brand's CEO Toni Petersson described the UK as "a big market" – words echoed by Oatly's UK general manager Ishen Paran today that "the UK is a really important driver of the global plant-based movement".