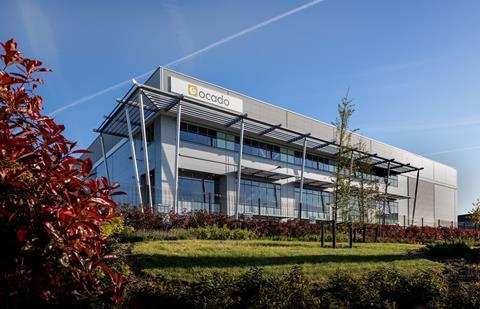 Ocado has agreed to a lease on an additional unit at its West London CFC location, which will give it capacity to serve 10,000 more customers.
Ocado has leased a 68,392 sq ft facility at the Segro owned Origin site on the Park Royal Estate since 2014. As well as extending that lease for a further 15 years, Segro revealed today Ocado had agreed a new lease on an adjacent 52,806 sq ft unit on the estate.
Segro is working with Ocado to add "substantial infrastructure" to enable the operation of additional electric vehicles from the unit.
The extension of the deal will create more than 150 jobs for locals and "allows us to serve a growing customer base in the London area" said Ed Grover, property and network development manager at Ocado Retail.
"We've seen a huge demand for our services this year and we're pleased to be able to expand our operations to serve over 10,000 more customers from Park Royal," he added.
The expansion at Origin takes Ocado's total space within Segro's portfolio to over 400,000 sq ft across three buildings. Ocado Retail also leases a 304,355 sq ft CFC at Segro Logistics Park, Purfleet.
"The quality of the warehouse facilities combined with its location in West London and a vast urban catchment area makes Origin a compelling location," said Alan Holland, managing director, Greater London at Segro.
Origin comprises six urban logistics and light industrial warehouse units. John Lewis is also a client.