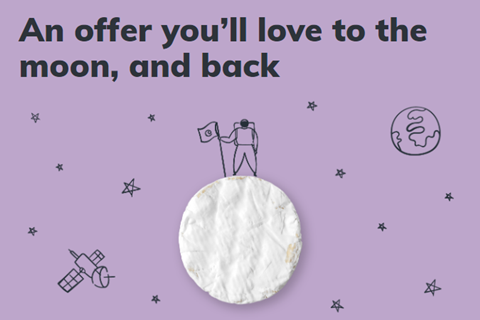 Ocado is offering lapsed customers free delivery slots, in the face of slowing growth of its market share.
"We've got space for you," previously registered customers were alerted in an email this week. "Grab a free slot – before they get snapped up," another email read.
Ocado is also reviving its Reserved offering, which automatically books a customer's delivery slot either weekly or fortnightly. The service was halted in March last year due to overwhelming demand.
The promotion push comes as the total number of people shopping online for groceries fell for the second consecutive month, according to latest Kantar figures. Digital orders now account for 13.9% of grocery spend, down from a peak of 15.4% in February, as visits to physical supermarkets rose by 4% since last month.
The shift has meant Ocado's growth slowed to 27.5% year on year, although the retailer is still the fastest growing of all supermarkets.
The pureplay online grocer was forced to turn away many prospective customers through the pandemic, as it struggled to increase its capacity to meet demand.
The capacity strain is easing thanks to Ocado's new 'mini' CFC in Bristol, which opened in March, able to fulfil more than 30,000 orders per week. A further two CFCs in Purfleet and Andover – which will fulfil 85,000 and 60,000 orders per week respectively – are under construction and "remain on track" to open at the end of this year.
Once all three new sites are fully ramped up, Ocado Retail will have increased capacity – currently around 374,000 orders per week – by 40% on 2020.
Among the major supermarkets, only Ocado's former supplier partner Waitrose and Iceland offer free grocery deliveries, on all orders over £40 and £35 respectively. Ocado customers "may be offered" free delivery if they create baskets of £75 in value or higher.