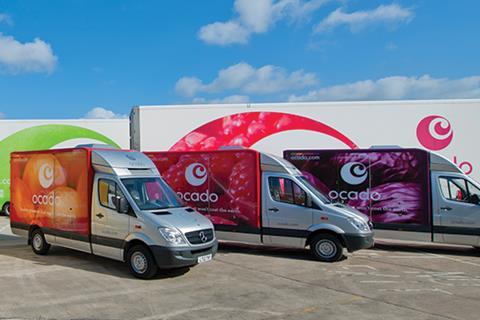 Ocado has told suppliers it expects them to have already taken action to "mitigate" Brexit price rises, as anger grows over retailers expecting suppliers to shoulder the impact of a possible no-deal Brexit.
With negotiations between the UK and EU on a knife edge, the online supermarket has written to suppliers refusing to enter negotiations over price rises caused by extra tariff costs.
It comes after The Grocer revealed yesterday The Co-op had told suppliers it expects them to absorb tariff increases for all promotional activity for the next three months, if Brexit negotiations result in a no-deal.
In a letter seen by The Grocer, Ocado's buying director Rose Price said: "We will not be discussing any proposed cost price increases at this time, which you claim is a result of the UK leaving the EU."
She added: "We would expect our suppliers to already have mitigating measures in place or planning to implement them shortly. We would ask you to come back to us following further guidance and with a full justification and mitigation plan for any proposed cost price increases."
One supplier told The Grocer Ocado's position was "provocative" and ignored the huge extra costs facing companies from tariffs.
"Ocado seem to be behaving as if they were Tesco," added the source. "But when push comes to shove, I can be a big man with Ocado but not with Tesco.
"The fact is the extra costs facing our company are such that either we increase our prices, or we stop providing. It's either that or we go bust."
Another source describes the letter as "misjudged", adding: "This sort of response to suppliers facing genuine and, in some cases, huge cost increases just adds fuel to the fire."
A spokeswoman for Ocado said: "In the event of any cost increases associated with Brexit we would of course discuss how they are shared with any affected suppliers. We recognise the mitigation actions our suppliers are having to make in preparation and will work closely with them for all scenarios in the coming weeks."
Meanwhile Waitrose has also told suppliers it is not ready to negotiate any price rises due to Brexit but has admitted suppliers face "urgent and real" impact caused by the threat of a no-deal.
"Until we have further clarity on what the future trading relationship with Europe will be, we will not be in a position to enter into any cost change discussion," a letter from the retailer's grocery buying manager Helena Dennis told suppliers.
But she added: "At Waitrose we want to support you where we can and offer a consistent approach to our entire supply base."
The company has asked all its suppliers facing extra costs to fill in a standard form giving detailed evidence of the cost increase they are facing.
"At this stage, we are only able to consider costs directly related to changes in EU exit tariffs," says the letter. "Any increases based on additional costs you may attract through indirect EU exit-related issues (transport, administration, storage, additional checks, currency, reduced life, etc.) are not something we will be in a position to discuss."
Yesterday The Grocer revealed Tesco had written to suppliers saying it will work "collaboratively" with them on Brexit costs and urging them to flag up any concerns about their readiness for a possible no-deal.
"While we await the outcome of trade talks between the UK and the European Union, we continue to plan for all eventualities," said Tesco's chief product officer Ashwin Prasad in a letter to suppliers.