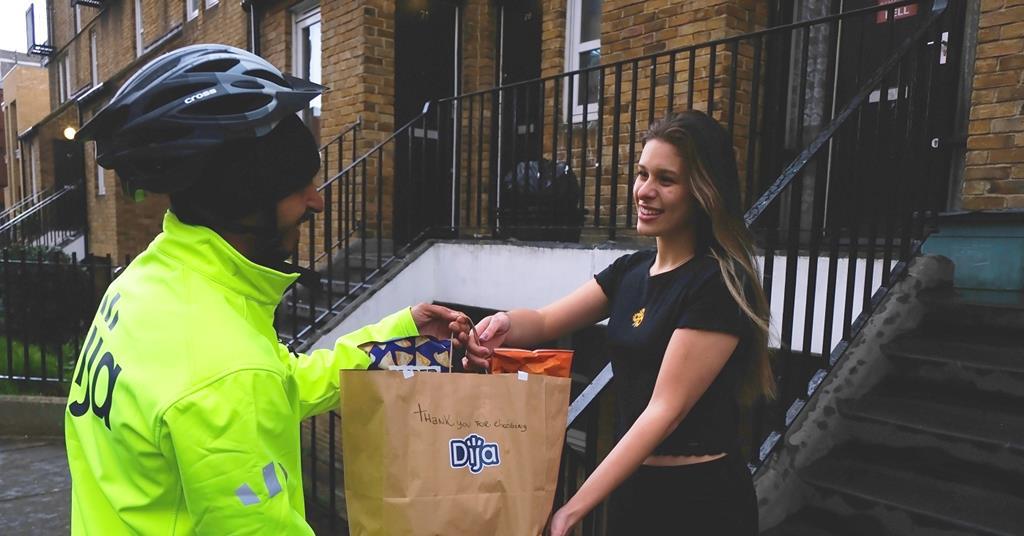 Ten-minute grocery delivery service Dija, which debuted in London earlier this year, has today launched in Paris and Madrid, its first move beyond UK shores.
The company, founded by two former Deliveroo executives, is eyeing expansion across France and Spain and other regions in the near future, it said.
In Paris, Dija has begun deliveries in central neighbourhoods, including Montmartre and Le Marais. The company will launch further Parisian 'dark store' hubs in the coming weeks, before expanding to more cities across France in the near future.
In Madrid, Dija will launch with coverage of 80% of the Madrid metropolitan area, including B Salamanca, Chamberí, Retiro and Centro. As in France, further cities are expected to be covered in coming months.
"Wherever you point your finger on a map, the issues with buying groceries are the same: long delivery times, missing items, substitutes and queues," said Alberto Menolascina, co-founder and CEO of Dija. "Our hyper-local approach, combined with our leading technology, solves all of these problems at once.
"France and Spain mark the first steps in our expansion journey, but we are already in the process of expanding to multiple new markets," he added. "We want to be a global business servicing tens of millions of customers worldwide."
As in the UK, Dija will operate in France and Spain from hubs that contain more than 2,000 products.
In December, Dija raised $20m in funding from Blossom Capital, Creandum and Index Ventures, which has previously backed Deliveroo and Just Eat.
In March the ultra-fast grocery service acquired Cambridge-based 15-minute drink and snack delivery startup Genie to "support the company's expansion across the UK".