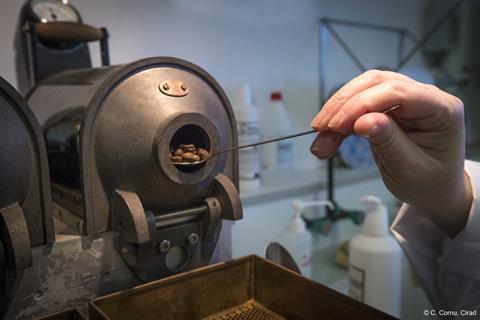 A "once in a lifetime" discovery could secure the future of coffee against the ravages of global climate change, scientists have claimed.
Scientists have discovered a rare species of coffee in West Africa that uniquely combines a tolerance to high temperatures with a superior flavour. It is a discovery they claim throws a lifeline to the multibillion-dollar coffee industry.
Global coffee production is currently dominated by the arabica and robusta varieties. However, both are under increasing threat from extreme weather events, pests and diseases, and accelerating rates of climate change. Efforts to find a long-term solution that maintains the flavour profiles to which drinkers have become accustomed have so far fallen flat.
It is why the discovery of Coffea stenophylla, a rare and threatened species from West Africa, has been called a "once in a lifetime scientific discovery" by the team which includes scientists from Kew Gardens.
"Coffee drives a multibillion-dollar global industry, supports the economy of several tropical countries, and provides livelihoods for more than 100 million coffee farmers," said Aaron Davis, head of coffee research at Kew Gardens and lead author of the paper published this week in Nature Plants. "Stenophylla could ensure the future of high-quality coffee."
Until 2018, stenophylla had not been seen in the wild for over 60 years. However, its rediscovery offers opportunities for either it to be grown commercially or bred with other coffee crops to enhance their resilience to climate change.
According to Jeremy Haggar, professor at the University of Greenwich and co-author of the paper, it could also boost incomes for smallholder farmers and "offer an opportunity for some of the world's poorest farmers to grow a crop that commands a decent price".
As for the coffee in the cup, experts from companies including Jacobs Douwe Egberts and Nespresso noted its similarities to premium arabica coffee during a blind taste test.
Delphine Mieulet, a scientist at Cirad, the French Agricultural Research Centre for International Development, who led the tasting, said the results confirmed the coffee's "superior taste" and revealed "a complex and unusual flavour profile that the judges unanimously found worthy of interest".