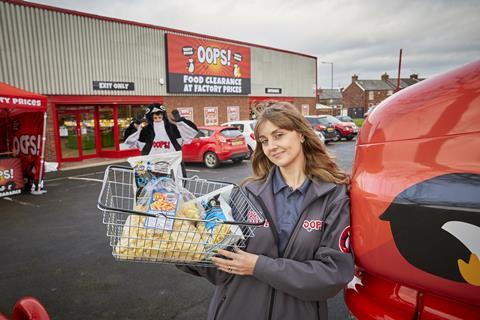 Frozen food chain Oops has opened its third store and appointed a property team as it aims for further expansion in 2021.
The latest store, in St Helens, is about 10,000 sq ft, twice the size of each of the first two branches, which opened last autumn in Bolton and Preston.
The new store represented a "change of strategy in terms of location", being in a residential area, said Oops CEO Noel Davis. The first two are both in city centres, where footfall has declined under lockdown.
The new property team of three, headed by former store manager Steve O'Hara, was "driving the length and breadth of the north west" to find similar sites.
Residential units were also preferable because retail park landlords were too often prevented from leasing to a food retailer by a restrictive covenant with an existing tenant, Davis said.
The CMA last year launched an investigation into restrictive covenants, asking a string of major supermarkets to show their land agreements were not in breach of competition rules.
Davis said the frequency his team had encountered them was "phenomenal".
Oops specialises in repackaging and rebranding surplus frozen lines from manufacturers and suppliers. Davis, who has a background as a frozen food supplier, said the business was currently inundated with stock unneeded by schools closed in lockdown.
"We've bought in probably 50 tonnes of mini chicken breast fillets which were all made for kids' school meals," he said.