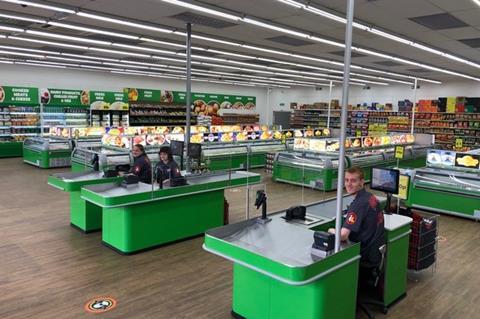 New frozen food chain Oops is moving into a 100,000 sq ft warehouse facility that should provide the capacity to open up to 50 stores.
Oops, which repackages and rebrands surplus frozen food from suppliers and manufacturers, launched last year. It currently has three stores and is close to opening a fourth.
The new warehouse in Birkenhead will replace a 7,000 sq ft site the business was renting from McBurney Refrigeration in Liverpool.
The new site consists of 40,000 sq ft of temperature-controlled storage area and a 60,000 sq ft ambient space.
"Our construction team are in there now creating purpose-built facilities for our packaging operation," said Oops CEO Noel Davis. "This gives us the potential of running 50 shops from one location."
The site is expected to be operational within two months. Oops hopes to opens around 15 stores this year, with 50 the longer-term target.