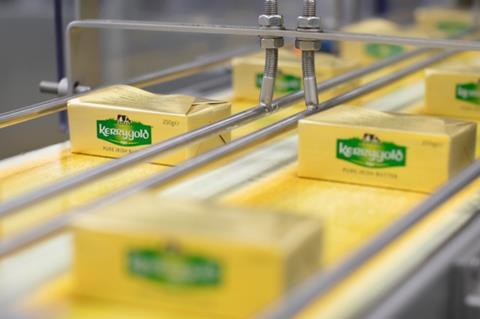 Ornua, one of Ireland's largest food exporters, has raised concerns over a lack of vets on both sides of the Irish Sea ahead of a major increase in British border controls from April.
From 1 April, any animal product shipment such as meat or dairy coming from the EU into Great Britain will require sign-off by an EU vet prior to export as well as inspection by a British vet upon arrival.
It is a change that will increase the complexity of paperwork "exponentially", according to Bernard Condon, Ornua's MD of global ingredients, and is "a level I don't think either the European side or the British side have really got their heads around yet".
Condon said while the Irish government had given assurances sufficient resources have been allocated, the Pilgrims Choice and Kerrygold producer will opt to build stocks in GB to protect against potential disruption.
Concerns over a lack of vet capacity in the UK led the British food industry to hold several meetings with government ministers last year to try and address the situation. A paper by the British Veterinary Association and the Veterinary Public Health Association said the sector was "totally unprepared" for the number of shipments requiring veterinary sign-off, and proposed various solutions to try and address the shortfall.
While there has been little observable impact caused by a lack of vets, many in the industry expected the problems to grow as traffic volumes increase between the UK and Europe over the coming days and weeks.
A surge in demand for official veterinarians capable of signing off paperwork is also expected on 1 April when both shipments from GB to Northern Ireland and European exports into Great Britain will start needing health certificate clearance.
Some British exporters have already reported delays with many vets unclear how to complete some of the required paperwork. "The very 11th hour nature of the deal means there have been, and still remain, some gaps in terms of guidance coming out to vets for completing this paperwork," said James Russell, president of the BVA.
"I think the real challenge is that we haven't really been challenged yet."