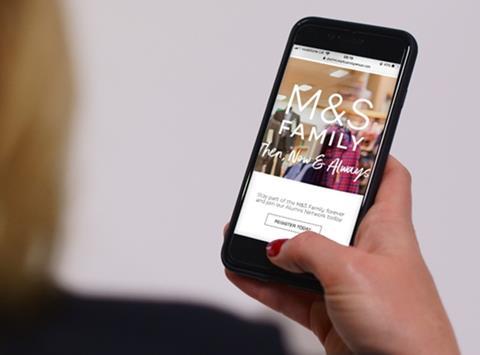 More than 5,000 former M&S employees have signed up for its online alumni network in the two weeks since it was launched.
M&S Family was introduced for its former staff to share memories and images from their time working for the business.
The network provides details on how former employees can get involved with M&S's latest initiatives, as well as job and networking opportunities and news about the business.
M&S is now looking to hire a community manager for the virtual network to help manage and grow it further.
The new recruit will be tasked with innovating its general, curated and bespoke content and live virtual events to engage users and facilitate opportunities to network. They will also be responsible for sourcing additional volunteers for M&S's Plan A sustainability programme.
The community manager will join the corporate communication teams to ensure all aspects of the alumni network align with M&S's wider communication strategy, as well as its overall strategy and values.