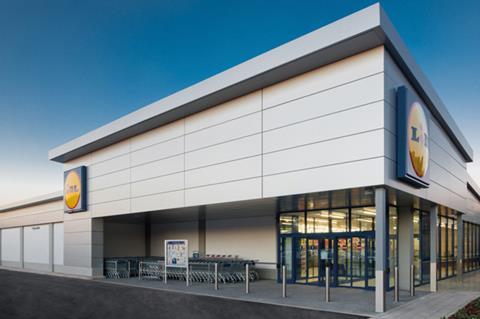 Oxfam has praised Lidl for its work to protect human rights, 18 months after ranking the discounter the worst of six major supermarkets.
Lidl claimed a UK food retailer first last week with the publication of a human rights impact assessment and action plan, after scrutinising its Kenyan tea supply chain. It's an undertaking the supermarket committed to days after coming bottom in Oxfam's 2019 Behind the Barcodes scorecard, which ranks supermarkets on their published human rights policies.
Lidl has also committed to three further human rights impact assessments by 2025.
"The reason this is so important is because what companies normally do is risk assessment," said Oxfam workers' rights senior manager Rachel Wilshaw. "Impact assessments talk to stakeholders and delve deeper into the impact of the business."
She said Lidl's low 2019 ranking had "galvanised and acted as a catalyst and now they really seem to be quite engaged".
Lidl rose to fourth place in Oxfam's latest annual scorecard this year, above Asda and last-placed Aldi.
"Lidl didn't like being bottom at all," said Wilshaw. "They said they wouldn't be bottom again, and they weren't."
Lidl's action plan includes new measures to support women and smallholder farmers, both areas in which the supermarket fell short in Oxfam's 2019 assessment.
"We think it's a real step forward," said Wilshaw.
Tesco, Sainsbury's, Morrisons and Aldi have also committed to conducting human rights impact assessments but Lidl is the first to publish the outcome.
Wilshaw said a focus on human rights in supply chains had been made all the more important by the pandemic.
"We are all depending a lot on supermarkets during this pandemic and their staff deserve great respect for keeping customers safe and supplied with food," she said.
"But we're concerned about the workers hidden from view who produce our food. The issues we highlight in the campaign – things like low wages, precarious work, gender inequality, have become even starker in the context of the current global pandemic."