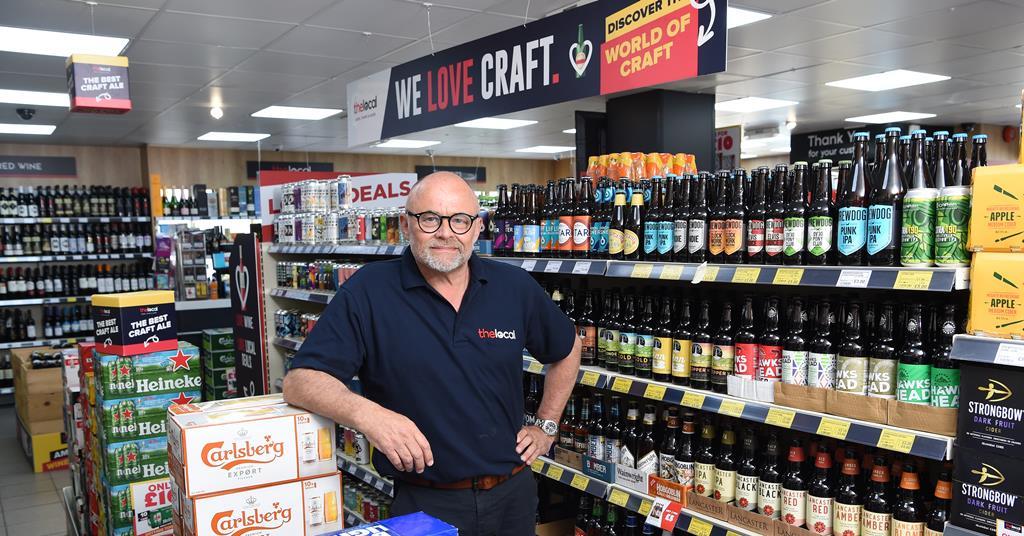 Wholesaler Parfetts has launched a new specialist off-licence fascia.
The Local will sit alongside its existing convenience-focused Go Local and Go Local Extra fascias.
The new format will offer a wide range of specialist alcohol including craft beers, real ales, and cocktails as well as large bays of refrigerated bottles and cans.
The first The Local branded store was opened two weeks ago by independent retailer Haydn Hicks in Ulverston, Cumbria, who has switched from Bargain Booze.
Parfetts said retailers opening one of the stores would benefit from a 2% rebate of products sourced from the wholesaler, regular promotions and free delivery as it focused on helping them improve their profit margins.
"I was flattered to be asked to be the first store owner to work with Parfetts on bringing its dedicated alcohol focused stores to life," said Hicks. "Having been with Bargain Booze for 22 years, it was time for a change and a new challenge, where I felt I could bring out the benefits of independence that my customers will love. The Local is a great concept and has given me a new lease of life, along with an immediate increase in margin of 8%."
Parfetts retail director Guy Swindell said: "We've launched The Local in response to customer demand and detailed research. Off-licence customers visiting our depots have increasingly sought ways to work with us more closely, and retailers frequently approach us from rival fascia groups. The launch of the new fascia creates a new platform for our retailers' growth, where we are closely aligned with their businesses and focused on delivering great value and logistics."
Parfetts currently has 650 stores trading under its Go Local fascias and Swindell told The Grocer it was on track to hit its target of 1,000 stores within the next two years.
As part of this ambition, the wholesaler has also appointed Antony Downing to the new role of store development manager. Downing joins from Costcutter, where he spent over 30 years specialising in merchandising, sore planning and retail design.
Swindell added: "This is the next stage to us becoming a national symbol group.
"We're really upping our game in terms of store development now looking at layout and flow as well as conducting range reviews, giving insight and helping with suppliers."
According to accounts filled this month at Companies House, Parfetts sales jumped 25.7% to £478m for the year to 20 June 2020, while pre-tax profits almost doubled to £12.1m.
Swindell said the strong sales had continued into the current financial year with sales last month hitting £51m, an increase of 60% compared with the pre-pandemic levels of April 2019.