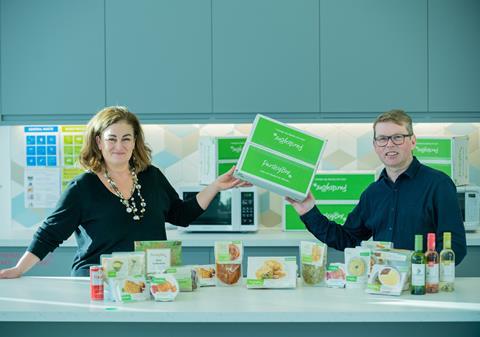 DTC ready meal provider Parsley Box has raised £5.2m to continue its rapid expansion as consumer appetite for online food delivery grows.
The Edinburgh-headquartered business prepares ambient ready meals for the baby boomer demographic. It offers a menu of more than 60 meals, including best-sellers such as cottage pie, lamb hotpot and lasagne, as well as a range of desserts, cakes, wines and spirits, all delivered in single-serve portions.
Parsley Box is backed by VC firm Mobeus Equity Partners, which invested £4.6m in the business in 2019.
Revenues at the business have tripled to almost £25m, with more than one-million meals delivered each month, since Mobeus came onboard.
Parsley Box has benefitted from the shift in consumer behaviour towards online shopping, which has been further accelerated by the coronavirus pandemic.
CEO Kevin Dorren said: "Our customers, who are primarily over 60, are enjoying freedom from responsibilities, they increasingly want convenience, don't want to be tied to a cooker and are very much part of the behavioural revolution buying food online for home delivery."
The latest funding has been raised from existing and new investors, including local Scottish entrepreneurs, and will be used to build the brand into a household name.
Parsley Box was founded in 2017 by Gordon and Adrienne MacAulay, with serial entrepreneur Kevin Dorren brought in as CEO in 2020 to continue to grow the business.