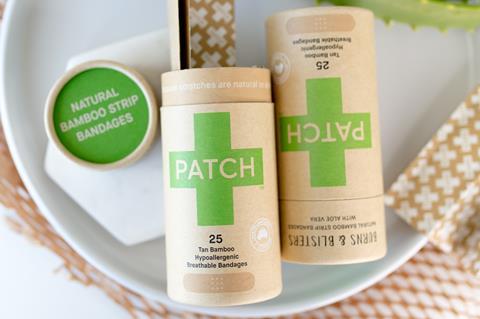 Hypoallergenic and compostable woundcare brand Patch is planning a major retail expansion and swathe of NPD.
The brand, founded by Australian entrepreneur James Dutton after his son suffered an allergic reaction to a plaster, will hit WH Smith this month, followed by Ocado over the coming weeks, as part of a "new direction for the brand".
Its plasters are made with natural bamboo fibre alongside activated charcoal, aloe vera and coconut oil.
They are completely compostable, biodegrading in 10 weeks, and are already stocked in the likes of Holland & Barrett and Superdrug.
Dutton said he hoped to spark change in the category and convince retailers and suppliers alike to boost sustainability in their woundcare ranges.
A significant number of shoppers could not wear standard products in the category and were underrepresented on shelves, he added.