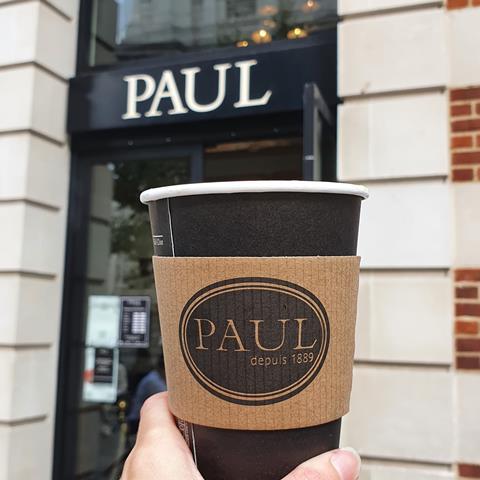 French bakery chain Paul has reintroduced its free hot drinks offer for NHS and emergency service workers.
It is also offering 10% off any item for frontline workers across its 28-strong store estate in the afternoons.
Eligible workers can redeem a complimentary tea or coffee and the discount by showing café staff a valid ID card or Blue Light Card. The offers are only available on a takeaway basis currently, in line with the government's lockdown restrictions.
Paul first launched its initiative to provide free drinks for frontline workers from March to July last year, and supplied more than 5,500 in doing so.
It followed McDonald's and Pret a Manger, which also gave away complimentary tea and coffee to NHS workers in 2020.
"The NHS and emergency services are working around the clock to get the nation through this pandemic, and offering a free coffee or tea to help them get through a long shift is the least we can do to show our huge appreciation," said Mark Hilton, CEO of Paul UK.