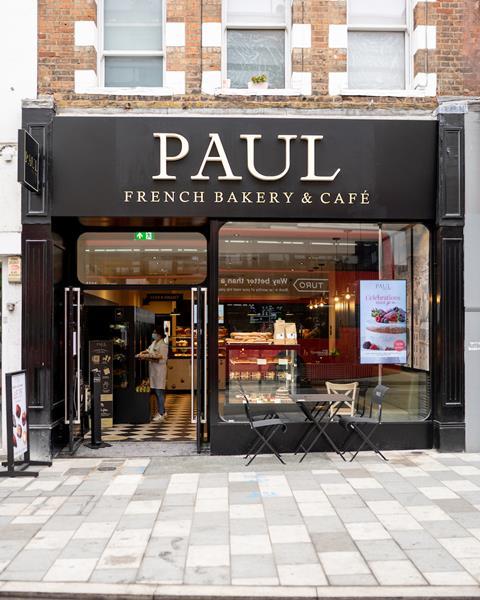 French bakery chain Paul is offering a franchise option for the first time.
Paul currently has 38 UK branches, predominantly in London.
The premium bakery brand has promised franchisees a BRC-accredited bakery production site, national supply chain, economies of scale and a flexible retail format in three models.
Franchise partners can choose from café sites, Express stores and kiosks. The cafés are at least 1,500 sq ft and best suited to town and city centres, Express stores of 500-800 sq ft are designed for travel hubs with high footfall and the 500 sq ft grab and go kiosks suit shopping centres and train stations.
Paul will also offer support to franchisees through the set-up process, including with training courses, assistance with recruitment and through PR and marketing.
"As we enter the franchise market, we will be looking for like-minded, experienced investors and operators who are just as passionate about baking and quality as we are," said Mark Hilton, CEO of Paul UK. "Whilst we continue to grow the brand in London, we have also identified numerous national opportunities outside of the capital, which will be enabled predominantly, although not exclusively, by working with franchise partners.
"We are currently determining priority cities, but if approached by the right investors outside of these areas, we are open to having dialogue with them."
Paul began trading 130 years ago in France and opened sites in London 20 years ago.