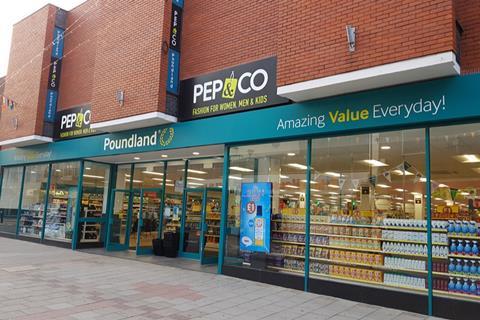 Poundland parent Pepco Group is restructuring its board ahead of a sale or float of the business by its South African owner Steinhoff.
The exercise emerged as Pepco Group COO Sean Cardinaal stepped down as a board director of Pepco's holding company this week.
Cardinaal's role as Pepco COO is unchanged, and the move is an administrative exercise to simplify the board structure in preparation for a sale or float.
The remaining board directors on the holding company include Pepco CEO Andy Bond and CFO Nick Wharton. Cardinaal remains on the board of a number of other companies within the group.
Steinhoff, which was engulfed in a €6.3bn accounting scandal in 2017, has been considering a sale or public listing of Pepco Group since late 2019. The process was delayed last year by the pandemic but resumed in January 2021.
Europe-wide discounter Pepco Group has about 3,000 stores across 15 countries. Its retail brands include Poundland and the variety discounter's international sister fascia Dealz, as well as Pepco clothing.
The group's sales rose 3% to €3.5bn in the year to 30 September, according to latest annual accounts.
However, underlying EBITDA dropped 31% to €229m "primarily related to temporary Covid-related store closures, particularly in central Europe, from April to June 2020". Pepco did not qualify as an essential retailer, leading to closure of over 1,000 of its 1,930 stores during the final week of March.
Poundland stores that stayed open in last year's initial lockdown period saw sales plummet to 60% of normal levels, the accounts revealed.