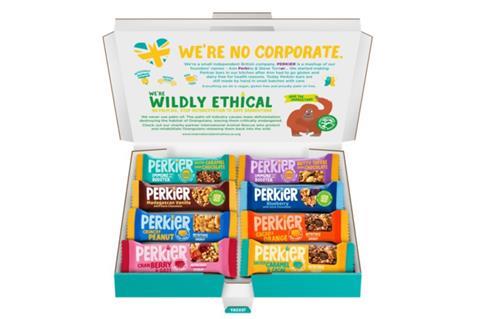 Perkier is challenging its competitors in the snack bars category to match its palm oil-free commitment.
The brand is launching an educational campaign across its social media platforms and on its website in a bid "to get Brits palm oil savvy".
The campaign aims to raise awareness about how harvesting palm oil has "damaging effects" on the planet and will encourage consumers to put pressure on businesses to remove it from products, said Perkier.
The activity will highlight how palm oil has "no nutritional value" and educate consumers on some of the different terms used for palm oil on ingredients lists, it said.
"If we don't reduce the consumption of palm oil really fast, orangutans will be extinct in 25 years", said Perkier founder Ann Perkins.
Some 90% of Perkier's competitors in the snack bars category still contained palm oil, she alleged.
Perkier used "superior" sunflower oil in place of palm oil in its product line, said Perkins.
She said palm oil was an "easy" option for companies, which weren't "being creative and looking for solutions".