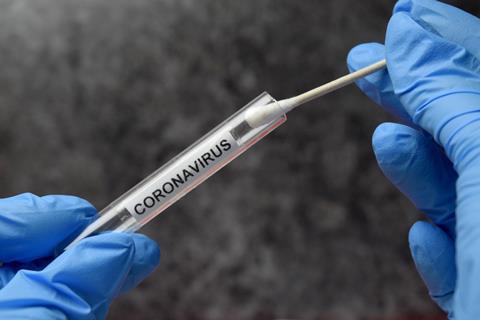 Supermarket absence rates in some pockets of the UK have hit a huge 30%, as the impact of staff being forced to self-isolate by NHS Test & Trace causes "major disruption".
Some stores have begun moving staff between locations to tackle particular hotspots, with the north and Midlands in England particularly badly hit.
Whilst overall levels of absence rates are closer to 10% than the 20%-plus recorded in last year's lockdown, industry leaders are stepping up their calls for government to add retail workers to a new list of exempt occupations, meaning those who are double-jabbed would be allowed to continue working even if 'pinged'.
One supermarket source said the average figure of staff away from work for most of the UK was still below 10% in most areas (compared to the normal 5%), but added in some areas there have been levels as high as 30%.
Another retailer, also reporting one in 10 staff off work, said it had been moving workers across stores to alleviate the issue.
"We are managing it but wouldn't want it to get worse," said a source. "The worry is August, when booked holidays will compound the problem.
"Booked holidays make August a period every retailer already has to manage."
Another supermarket source added: "It is an issue, the pingdemic is definitely a real thing and we are seeing a rising number of cases."
But he said it was still "nowhere near as yet the level of absence rates we had during lockdown last year".
"It is concerning, and we would welcome moves by the government to announce measures for key staff."
Iceland, having managed to keep all stores open during lockdown, said it has now been forced to close some stores because of the number of staff being pinged by the app.
"The great irony is we're now all getting vaccinated," said CEO Richard Walker.
Like others, Iceland said it had seen varying levels of absence across regions.
"Last week we were forced to close our Bedworth store, and have had other temporary store closures across the estate in recent weeks, as well as others stores operating with reduced hours or having to bring in replacement teams," said a spokesman.
"Our retail ops team is compiling daily reports on absence levels and we are using these to make decisions on whether additional stores need to close, or we need to draft in additional support."
Poundland said it also had the option of "flexing" colleagues between different stores as it did during the first lockdown,
"The number of people being told to self-isolate is having a significant impact on retail operations across the UK," said BRC CEO Helen Dickinson.
"Community cases continue to rise fast in many areas of the UK, creating a challenge for many shops and distribution centres. Given the success of the vaccination programme in reducing the number of serious cases, the government should bring forward the 16 August date, allowing retail workers who show a negative PCR test to avoid self-isolation, as they have done for some NHS workers.
"This would ensure healthy workers are not needlessly quarantining, and ensure we do not end with a situation where shops or distribution centres are forced to close through lack of staff."