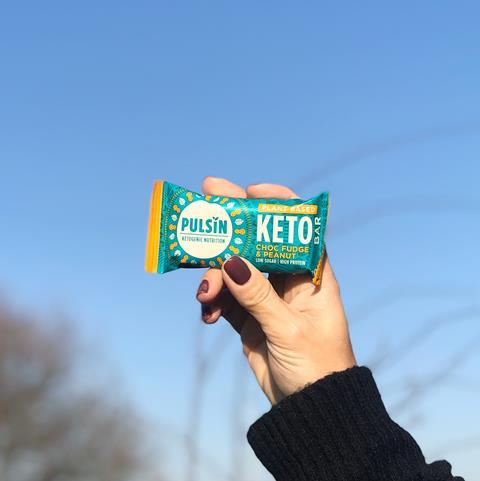 Investment firm S-Ventures has expanded its fmcg health and wellness portfolio with the acquisition of plant-based nutrition brand Pulsin for £7.5m.
Pulsin makes a wide range of protein, keto, high-fibre and oat snack bars, as well as protein powders and shakes, under its own brand and for third parties.
University friends Simon Ashburner, Nick Bildner and Ben Lewis founded the business in 2016, making energy balls in their parents' kitchens. Today, the company is headquartered in Gloucestershire and employs more than 50 staff.
Pulsin registered gross sales of about £7.1m in the 12 months to 30 April 2021.
The acquisition adds to S-Ventures' interests in the health and wellness foods market.
The publicly listed business acquired majority stakes in plant-based snacking brand Purely in January and healthy gut confectionery maker Ohso Chocolate in February. It is also an investor in juice business Coldpress.
Pulsin's management team will join S-Ventures and Simon Ashburner will continue as MD as well as contributing more widely to the VC firm as a member of the senior executive team.
S-Ventures CEO Scott Livingston said he was looking forward to accelerating the progress Pulsin had made in establishing itself as a prominent brand in the nutrition and healthy snacking category.
"Pulsin is an important acquisition for S-Ventures and reinforces our brand presence, total infrastructure and opportunity for synergy," he added.
Ashburner said: "We are delighted in the successful sale and move to S-Ventures and look forward to further developing the brand in the UK and internationally."
S-Ventures financed the deal with a mixture of cash, loan notes and shares in the VC firm issued to Pulsin.
Alantra Corporate Finance acted as exclusive M&A advisor to Pulsin.
Charles Lanceley, head of UK food an beverage at Alantra, said: "We are pleased to have supported the shareholders of Pulsin in finding a strategic partner that not only supports the business's growth plans but also has total alignment in vision and values. S-Ventures has a highly experienced team and is building an exciting platform of complementary brands in the health and wellness space. We look forward to seeing this partnership flourish."