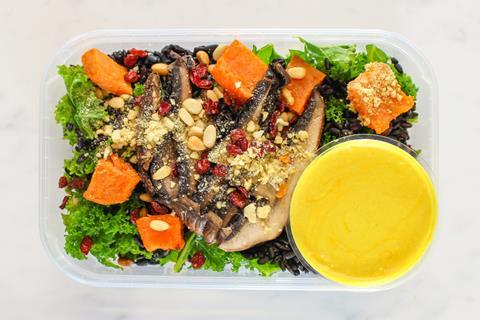 Health food startup Pollen & Grace has slammed Marks & Spencer for launching a salad box it claims is virtually identically to one of its own SKUs.
The brand's founder Stephanie Johnson told The Grocer she was "disappointed" to see what she called an "exact replica" of its Super Kale & Black Rice Immunity Box on the retailer's shelves.
Pollen & Grace's box and M&S's Buddha Bowl contain nearly all the same ingredients.
Pollen & Grace's box, which the brand launched in 2016, comprises portobello mushroom, spicy roast sweet potato, black rice, kale, pine nuts and a coconut and turmeric dressing.
M&S's Buddha Box, meanwhile, contains portobello mushroom, black rice, squash, kale and a turmeric & yoghurt dressing.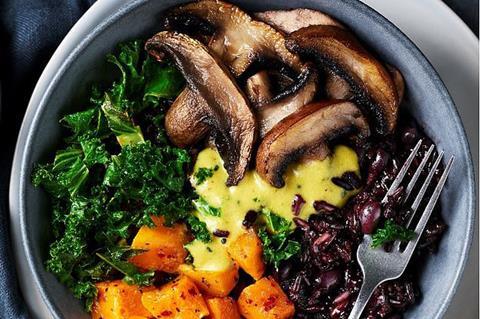 "As a challenger brand, we are used to leading the way and having the big giants follow," said Johnson. "This isn't the first time we've seen this kind of behaviour within the food and drink industry," she added, but "in such uncertain times, we feel it is important that big business is held accountable for its actions".
M&S's Buddha Bowl was unveiled as part of the retailer's new 2021 'Eat Well' range, which rolled into its stores this month.
An M&S spokesman stressed it had not sought to copy the brand. "All of our recipes are created by our talented in-house team of nutritional and culinary experts.
"For our Eat Well range we use on-trend, healthy ingredients and have our fingers on the pulse – but we always lead in terms of innovation, we don't follow," he said.
"We are also big supporters of smaller producers and work closely with many artisanal suppliers."
M&S had contacted Pollen & Grace and was in communication with the brand about the issue, he added.