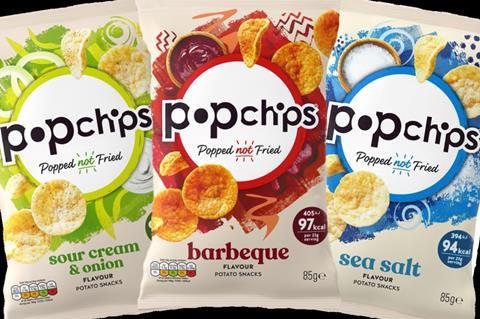 Popchips is to make its TV debut in March with a £2.3m marketing splash.
The KP Snacks brand will launch a new ad on 1 March.
It will feature "three friends and their rather intimidating boss, Janet", said KP. "The campaign sees the friends share a bag of popchips with Janet, which prompts a series of positive bonding experiences."
It will be backed by online campaigns throughout this month and March.
The brand will also sponsor "a hand picked selection of fun, light-hearted shows" such as Private Parts with Jamie Laing and Francis Boulle, Off Menu, and Shagged, Married, Annoyed.
The move "comes at an extremely exciting time as the brand continues to grow within the healthy snacking market", said KP Snacks marketing controller Zoe Cashin-Howe.
Popchips was recently given a new look, its packaging slashed and its production moved in-house by KP, with an eye to giving it "a more modern look and feel with fresh and vibrant colours". KP said the packaging reduction would save some 23 tonnes of material per year.