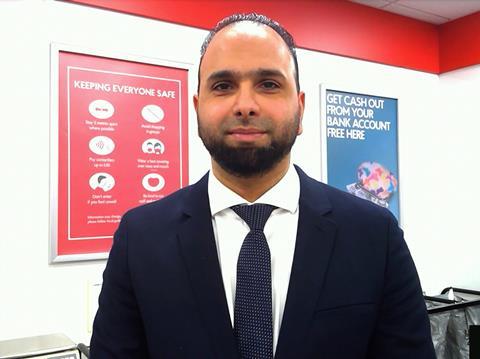 The Post Office has for the first time elected two postmasters, Saf Ismail and Elliot Jacobs, to join its board as non-executive directors.
The landmark decision to include serving postmasters on its board comes after CEO Nick Read said he would "right the wrongs of the past" by putting "postmasters firmly at the heart of our business" following the failings of the infamous Horizon scandal, in which postmasters were wrongly accused and convicted of fraud due to a computer error.
Candidates were selected from a shortlist of six after more than 8,000 fellow postmasters and partners took part in a vote.
Ismail operates six post offices, five in Lancashire with stores in Blackpool Road, Bolton, Heywood, New Hall Lane, Plungington Road, and one in Farnworth, Greater Manchester.
Jacobs runs five Post Offices in London, located at Camden, Crouch End, East Finchley, Muswell Hill and Stoke Newington, another in Hertford and one in Potters Bar in Hertfordshire.
Both postmasters will receive an extensive induction and training programme, covering the corporate and legal aspects of fulfilling the duties of a non-executive director.
"I want to thank all six candidates for putting themselves forward for election and for a great campaign," said Read. "Each had clear views about the challenges of running a Post Office and what needs to change to enable them to operate successfully, which is encouraging as we develop new ways of engaging with postmasters."
Post Office chairman Tim Parker added: "We have ambitious plans to unlock the Post Office's potential so that by 2025 we are a sustainable and sought-after franchise. Having two serving postmasters on our board will help ensure our strategic direction is rooted in the reality of their experience and needs. It sends the clearest signal yet of our determination to ensure postmasters are at the heart of our business."