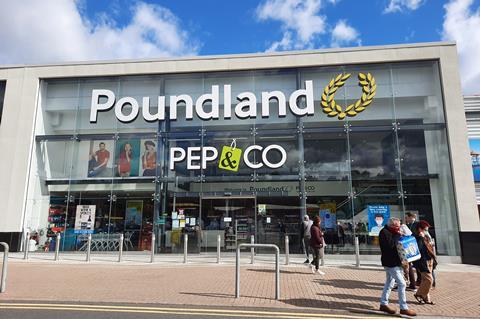 Poundland has angered landlords by failing to pay rent on some stores in the latest lockdown.
The variety discounter, classed as an essential retailer, is said to have built up months of arrears on some branches.
"In the November lockdown they didn't pay and they haven't paid this lockdown so far," said a source, who accused Poundland of using the government ban on evictions and rent debt enforcement to its advantage. "Large arrears have built up over the period."
Poundland bought Fultons Foods in October, enabling it to plan the rollout of frozen and chilled food ranges to hundreds of stores.
Early in January, the high street chain announced 44 of its roughly 800 stores would temporarily close in the latest lockdown, thanks to plummeting footfall.
"The arrears we have with them apply to closed and open stores," said the source.
"I can remember watching their documentary on Channel 4 [in December] and thinking 'You can pay some rent if you're doing that well.'"
A year-long government ban on evictions, rent arrears recovery and statutory demands is set to end on 31 March.
Poundland said last year it had continued to pay rent in the first lockdown period but was moving to monthly payments in arrears with the government protections in place.
"In the first lockdown they were OK, just a little slow," said the source.
A Poundland spokesman responded: "We continue to meet our obligations on open stores but we have always said we'd have active discussions with landlords on stores that closed."
Poundland was among retailers that chose to hold on to business rates relief for the current financial year as a string of major retailers announced plans to hand it back in December. The variety discounter said at the time it had not enjoyed the same boom in business as supermarkets, instead seeing footfall decline by up to 40% in high streets under lockdown.
Stores that stayed open in the initial lockdown period saw sales plummet to 60% of normal levels, accounts revealed this week.