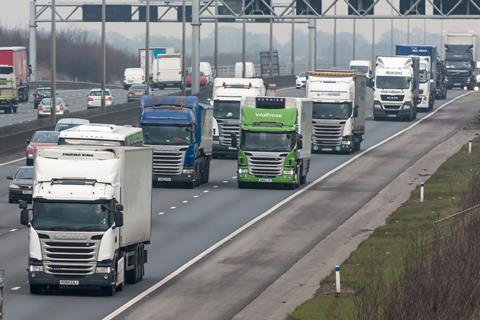 MPs have urged the government to take a "pragmatic" approach to help ease disruption faced by meat and seafood business exporting to the EU.
In a letter addressed to Defra secretary George Eustice last week but published yesterday (13 July), the Efra committee chairman Neil Parish wrote he was "disappointed" the government had not unveiled a plan to offer further financial support to exporters hit by post-Brexit red tape or the extra costs associated with sending their produce to non-EU markets.
While welcoming a government commitment to support seafood and meat exports in the wake of his committee's report on the hardships faced by companies, as well as its confirmation EU import checks will begin in October, Parish urged the Johnson administration to seek out a veterinary agreement with the EU.
"The biggest single step that could be taken to address the additional friction in the seafood and meat trade between GB and the EU (and also Northern Ireland) would be for the government to engage with the EU and adopt a pragmatic stance in the pursuit of a veterinary partnership agreement," he wrote.
"Given the absence of sanitary regulatory divergence since 1 January and the government's intention to maintain high animal welfare and food safety standards, such an agreement could immediately reduce the regulatory burdens faced by our seafood and meat exporters."
Parish also called for further clarity on the implementation of an electronic certification system for export health certificates and for the government to recognise the issues currently being faced by the live bivalve mollusc industry, which cannot access EU markets again until coastal water quality improves.
Responding to the letter, a UK government spokeswoman suggested the government was doing enough to support exporters.
"We are providing the support businesses need to adapt to our new trading relationship. This includes a £20m SME Brexit Support Fund, dedicated support for fishermen and seafood exporters, tripling the number of official certifiers to meet demand, and developing new digital trade platforms," she said.
"The new timetable for introducing import checks is pragmatic and allows businesses more time to adjust as Covid-19 restrictions are lifted."
It comes after the government responded to Efra's report about the woes faced by exporters since Brexit.
In its reply, the government stated it would use the lessons learned from the "January 2021 changes to the export regime" and incorporate them into its import readiness planning.
But it warned while it was working on digitising its import processes, the digitisation of import certification was not in the UK government's gift, with the onus on the exporting country to have the digital capacity for certificates in place.
It means the ongoing issues seen with UK export paperwork since Brexit could be replicated on the other side of The Channel when checks begin to be implemented in October 2021.
Meanwhile, there was no update on when UK exporters could expect a digitised system of their own, with development said to be ongoing.