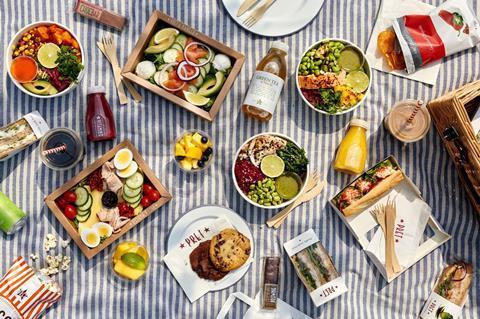 Pret a Manger has announced plans to open concessions within Tesco supermarkets, with the first to launch at its Kensington superstore next month.
A further three stores are planned this summer as part of the deal. The food to go company said this was an important part of a transformation plan to extend its customer base beyond upmarket city workers.
The move follows the launch of Pret's first supermarket range last month, which saw bake-at-home frozen croissants and granolas made available in 700 Tesco stores across the country and Tesco.com.
It claimed sales from the new range had already exceeded targets and were "game-changing" for the business and customers.
"Last year, we set ourselves the challenge of bringing Pret to more people," said Pret a Manger CEO Pano Christou.
"Since then, we've launched and grown our Pret-at-Home range, bringing the joy of Pret to people's homes across the country.
"Now we're taking this further and bringing the experience of Pret to select Tesco stores, making it even easier for customers to enjoy our freshly made food and organic coffee as part of their regular Tesco shop."
He added; "As the UK emerges from lockdown, this partnership with Tesco is one way in which we're transforming our business model to adjust to a new way of living and working. We look forward to working with the Tesco team on this partnership."