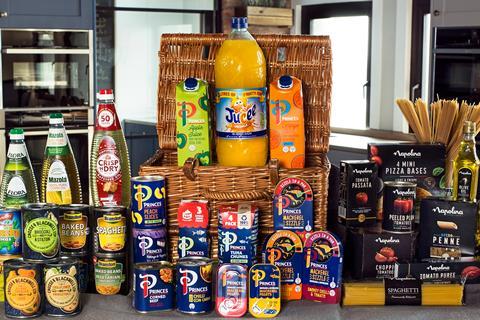 Princes Group has committed to becoming carbon neutral by 2030.
The fmcg giant said it planned to achieve this by "investing in and reviewing all equipment and infrastructure, to improve efficiencies, and driving towards self-generation and renewable energy, such as biogas from waste at manufacturing sites".
The move would build on important progress made since 2014/2015 to reduce its carbon emissions, which represented a 23% decrease of over 34,000 tonnes of CO2, said Princes.
It had accomplished this "through investment in LED lighting and the installation of a combined heat & power (CHP) plant at the group's Wisbech site, as well as solar PV panels at its Long Sutton facility", said a Princes spokeswoman.
A new anaerobic digester had also been recently installed at the Long Sutton site, which processes waste into biodegradable material, "enabling Princes to generate energy from biogas within its hot water processes", she added.
Princes was also exploring ways to recover secondary heat from its evaporative cooling towers, which would feed back into the Long Sutton site, the spokeswoman added.
The target to become carbon neutral had been set as part of Princes' new '2030 Green Goals' initiative, which will focus on reducing carbon emissions and internal energy generation, as well as food, water and general waste.
Princes intended to establish a formal target for net zero and work with customers, suppliers and industry bodies to achieve this, it said.
The initiative would ensure "the environment is considered in everything we do across our operations", said Princes COO Barry McDonnell.
"In collaboration with customers, suppliers and the wider industry, we will join this ambition to drive meaningful, lasting change for future generations of Princes colleagues and the millions of families we make food and drink for every day," he added.
It comes as the ambient giant is making concerted attempts to transition several of its product ranges into recyclable packaging.
Last month, Napolina rolled out cardboard packaging across its most popular pasta lines in a bid to remove 200 tonnes of plastic from the UK waste stream each year.
In May, Princes Fruit moved into on-the-go with a range of fully recyclable plastic-free fruit pots.
Princes has also made a commitment to roll out plastic-free packaging across its tuna multipacks by 2022.