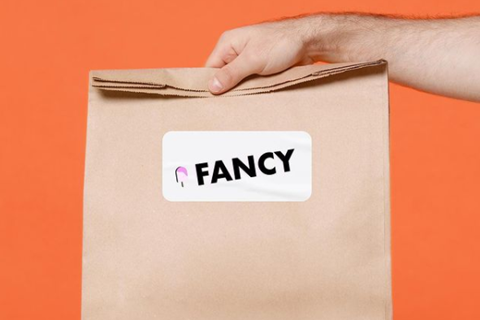 Rapid convenience grocer Fancy is hiring managers to lead its expansion into a long list of UK cities following its acquisition by US delivery player Gopuff on Thursday.
Founded in January 2020 and launching in April that year, Fancy currently operates multiple micro-fulfilment sites in Newcastle, Leeds, Liverpool, Manchester, Bristol and Birmingham. It offers products across several categories, promising delivery within 30 minutes.
Fancy – a graduate of Silicon Valley accelerator Y Combinator, which backed early stage Reddit, Dropbox, Instacart and Airbnb – was acquired by Gopuff last week for an undisclosed amount. The acquisition is Gopuff's first international expansion, having grown its US coverage to more than 400 locations, served from 250 micro-fulfilment centres.
Fancy's plan to extend into London, Sheffield and Nottingham had already been shared, but The Grocer can reveal the business is seeking 'city managers' to establish the service in York, Leicester, Dublin, Southampton, Glasgow, Cardiff, Belfast, Edinburgh, Brighton and Portsmouth.
Part of the city manager's job description is to nurture "local favourite independent suppliers" as well the local contacts of national suppliers.
The new city list continues the quick commerce (or q-commerce) company's strategy of targeting university towns, where it recruits student brand ambassadors to spread the word (and branded swag).
The acquisition was "an important first step as we accelerate expansion in the UK and Europe and quickly accelerate our investment in the international market", said Daniel Folkman, Gopuff SVP of business.
Fancy last month appointed Ben Penrose as head of buying, who joined from Ocado where he was head of its pet store arm Fetch.co.uk. Ocado's talent has previously been tapped by rapid grocery rival Getir: Neil Franklin, a former buyer at the pureplay online grocer, is Getir's head of buying.
Gopuff in March secured $1.15bn in new funding, more than doubling its valuation to $8.9bn within five months.
"We have been inspired by Gopuff's innovation and expertise in our industry and appreciated their insights in and support of our company as we've sought to expand to new markets in the UK," said Fancy CEO Arnie Englander of the acquisition.
"We are delighted to formally join forces with them through this transaction, which gives Fancy increased access to the instant needs category leader's operational capabilities, deep bench of talented personnel, and infrastructure to fully execute our vision of delivering convenience across the UK," he added.