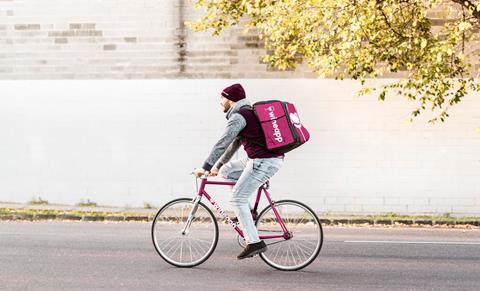 On-demand wine delivery service Wineapp is to extend its 20-minute delivery guarantee beyond London to large cities in the UK and across Europe.
Currently orders are fulfilled from three dark stores providing coverage for most of the capital. The startup is now planning to establish the service in other "densely populated wine-drinking cities".
"Top of the list" is Paris, the company told The Grocer, given Parisians drink "more than double what Londoners drink per capita".
Currently deliveries of what Wineapp claims is the "biggest on-demand wine portfolio" arrive by bike and the wine is chilled. For the rest of the UK, next-day delivery is available.
For new locations the startup will be "introducing a different delivery model that takes a number of local considerations and other industry insights into account" it told The Grocer, "for example, cars are better suited than bikes in rural areas, and wine portfolios evolve with different regions".
To manage the larger delivery operation, the company is currently developing a driver app to host and manage all the drivers on its roster.
Wineapp – which offers a selection of around 550 bottles as well as 300 craft beers, specialist spirits and artisanal foods – said quarter-on-quarter sales had grown by 120% on average since its launch in early 2019. It boasts more than 100,000 users and a 81% retention rate.
"Hyper-fast delivery until midnight means you don't need to plan in advance to enjoy a nice glass at home. The real beauty is in the way we make understanding wine easy through our app. Simplified taste tags, food pairing and our proprietary algorithms match wines to your taste profile. It means you can be a either wine novice or an expert, you're always going to find something you'll love," said founder and CEO Marco Nardone.
Wineapp is not the only wine delivery app on the market. On-demand 'virtual wine cellar' Drop delivers to customers within one hour from its dark store in Guildford, but is pursuing national coverage following a £530,000 fundraise in January.
Its model will see both dedicated, Drop-operated distribution points, as well as local franchisees, fulfilling orders made on the app. The startup is seeking to establish 100 distribution points in the UK over the next five years.