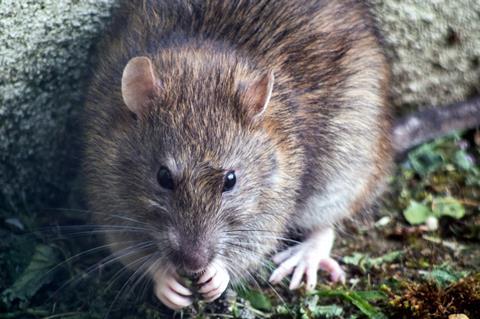 Tesco has revealed its use of an "intelligent pest control system" has reduced the use of rat poison across its estate by 40%.
The supermarket has recently rolled out Rentokil's PestConnect system. The so-called 'rat burglar alarm' monitors for rats in real time, meaning the rodents can be better targeted, reducing over-reliance on toxic baits.
Poisons are proving increasingly ineffective against infestations. Recent findings from the Campaign for Responsible Rodenticide Use (CRRU) show that 74% of rats analysed in a study carried a resistant gene to certain poisons.
"Quite what this means for the future of pest rodent control would be inadvisable speculation right now," said CRRU chairman Dr Alan Buckle of the findings, "But it's certainly bad".
Furthermore, toxic baits can harm wildlife like birds of prey and larger mammals that feed on rodents.
"Tesco is continually looking for ways to improve our sustainability practices and reduce our environmental footprint," said Tony O'Donovan, head of pest control at Tesco.
"Rentokil's intelligent pest management system provides us with a wealth of data that helps us to more effectively manage pests, ensure our premises are properly pest-proofed, and that robust prevention measures are in place," he added.
Rentokil said it had seen enquiries soar during the pandemic, as unoccupied commercial premises have "allowed rodents to breed in peace". The company's field biologists said climate change was boosting populations, with winters no longer cold enough to curtail numbers, and that this trend was set to continue.
"We focus on intelligent pest control and we see this as the future of the pest control industry," said Dave Hall, operations director, Rentokil Pest Control. "Not only does PestConnect offer more effective protection, it also improves sustainability outcomes by delivering 100% non-toxic internal monitoring and control."