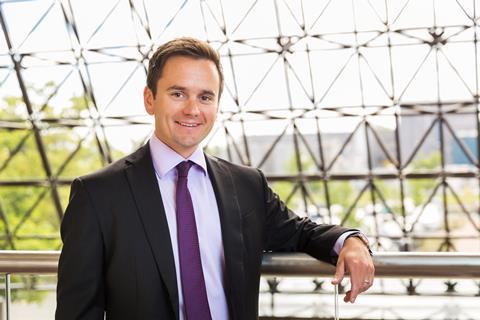 Rationing products in the run-up to Brexit on 1 January is a "sure fire" to spark consumer stockpiling, according to Iceland's MD.
Richard Walker spoke to The Grocer after newspaper reports this week that supermarkets were preparing to introduce rationing as the prospect of a no-deal exit from the European Union loomed.
He said Iceland had no restrictions in place and "no plans to ration products because there's no need to, although our buyers love the idea, especially as you get to year-end bonus time, because it's a sure-fire way to increase demand".
He said: "We've just got to be really careful. There was a need to put in limits when we had those crazy couple of weeks at the end of March. There's nothing like that now, and we've learnt from experience, we know which lines might pop and bang.
"A month or two months ago we did start to see a very slight but noticeable pick-up in toilet roll again as people were starting to get a bit more panicked but that's died off a bit.
"There's no sign of any Brexit stockpiling or anything like that and we're confident in our supply chains."
Walker took to Twitter at the weekend to criticise a Sunday Times report that ministers had warned supermarkets to stockpile.
He told The Grocer Iceland had been "stock building very specific lines" but "the overall point remains that we don't have space in the warehouse or on our balance sheet to stockpile endless lines.
"I'm not saying there won't be the occasional blip [in supply] but just the very nature of our supply chain, the size and scale of it, and the optionality we have – I think we'll be all right.
"We're taking it very seriously as a business. We've had a team looking at the scenarios in complete detail. They're the absolute Brexit experts.
"It's complicated and we've taken it very seriously because that's our duty to our customers, but I think because of that we've got enough options."