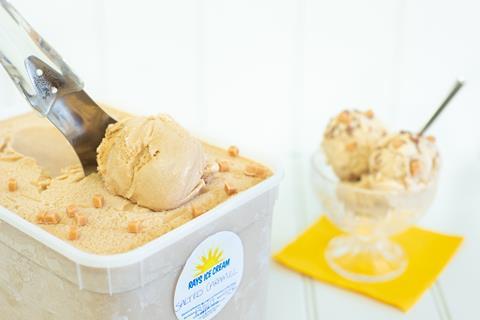 A Swindon-based ice cream manufacturer is seeking new owners after going "from strength to strength during the pandemic.
Established in 2011, Rays Ice Cream operates from a retail store in the Old Town area of the town, as well as a purpose-built manufacturing facility.
The business, which has grown revenues to almost £300k, also has a growing wholesale customer base and a new ecommerce arm, launched to combat coronavirus lockdown restrictions.
Owner Hadi Brooks is looking to sell the business to spend more time on other opportunities.
She said: "There is clear room for growth within the business across the retail, wholesale and events channels."
Advisory firm White Bruce is running the sales process and is aiming to price the business at around £300k.
Brooks added: "I have built the Rays Ice Cream brand from scratch, and I am incredibly proud of how far it's come.
"We have a fabulous team who make a top-quality product, which is loved by our broad range of customers. The business went from strength to strength during the pandemic when we very quickly introduced a home delivery arm, and our shop proved a popular haven for people looking for an affordable treat.
"I love the brand and the business, but also have other things I want to do. I am also a business mentor specialising in working with hospitality businesses, and, as this takes up more of my time, I think it's time to find a new captain for the Rays Ice Cream ship."
Simon Bruce, partner at advisory firm White Bruce, said: "Hadi has created a business with plenty of scope for a new owner to expand and to benefit from the customer loyalty, manufacturing capacity, and hard work she has put in over the past ten years. The existing sales channels of high street retail, pop-up and event outlets, hotels and other wholesale customers puts it in a great position to benefit from the return of the hospitality sector."