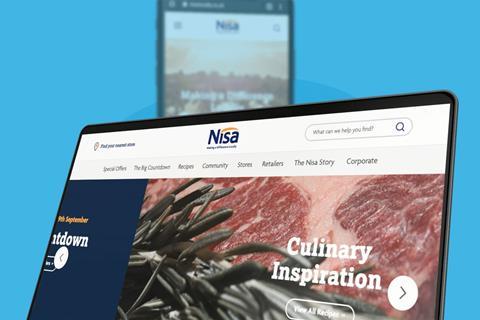 Nisa's launch of its new website last year has delivered a steep increase in interest from potential retailers.
Since the nisalocally.co.uk site launched in July, it has seen a 277% rise in lead generation for retailers keen on joining the group.
The site consolidated key information for retailers that had previously been scattered across five different sites. It is also providing leads for prospects interested in the Co-op franchise.
"A year after launching the new site it is extremely pleasing to see continued success in the generation of leads for both Nisa and the Co-op franchise model," said Nisa digital lead Lee McDonald.
"There is a lot of great content on the site which appeals to our many stakeholders, but significantly, lead generation is a key performance measurement for the website, and I am delighted it is proving its worth and digital continues to play an ever-critical role in the growth of the business."
Visitors to the site can see the current in-store offers and recipes, read the latest news, and learn about the company's history and Nisa's Making a Difference Locally charity.
There is also a section dedicated to Nisa's new rebate proposition Fresh Rewards.
McDonald added: "We live in an increasingly digital age and it is paramount that, as a business, we are able to accommodate our numerous and varied stakeholder groups across all channels."