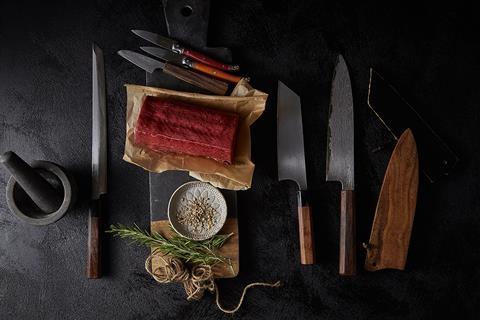 Plant-based innovator Redefine Meat has raised $29m (£20.8m) from a group of investors to bring its 3D printed meat substitutes to a wider commercial market.
The series A funding round – led by Happiness Capital and Hanaco Ventures, alongside CPT Capital – will see the Israeli company's products launch in Europe, followed by Asia and North America. Redefine Meat is set to finish a large-scale production facility to house industrial 3D alternative meat printers later this year.
In July 2020, the business showcased its first plant-based steak products using industrial-scale 3D printing, which it claimed offered the taste, texture and appearance of beef steak. Its technology has the ability to produce whole muscle cuts of meat, which it said would move the industry beyond plant-based burgers and minced-meat products.
The brand also recently conducted a blind tasting of its alternative meat alongside Israeli meat producer Best Meister. More than 90% of the 600 participants found the meat substitute be "indistinguishable" from animal meat, according to the company.
Following the pilot, Best Meister signed a commercial agreement to start distributing alternative meat to Israeli restaurants and high-end butcher shops nationwide.
The $29m funding will be used to expand Redefine Meat's portfolio and support its commercial launch and international growth in 2021.
CEO and co-founder Eshchar Ben-Shitrit said the investment was "a major step" towards becoming the world's biggest alternative meat company by 2030.
"We want to change the belief that delicious meat can only come from animals, and we have all the building blocks in place to make this a reality: high-quality meat products, strategic partnerships with stakeholders across the world, a large-scale pilot line under construction, and the first-ever industrial 3D alt-meat printers set to be deployed within meat distributors later this year."