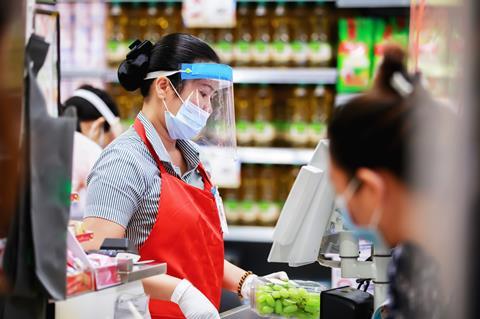 The retail sector has consistently showcased some of the lowest pay gap numbers this past year, according to a new report.
Diversity in Retail (DiR), which counts Sainsbury's and the John Lewis Partnership as founding members, analysed the data shared by those in the sector that published their gender pay gap reports by the end of May this year.
Its latest research showed that the retail industry managed to narrow the pay gap by offering similar pay levels for the mainly prevalent junior roles, which are typically well-balanced between men and women.
Over 50% of staff for many retailers are shop floor or distribution workers, which means median pay gaps within the organisations have been largely stable in the past year.
In addition, DiR's Gender Pay Gap in Retail Interim Report 2020-21 found that gender disparity reporting within the retail sector was at 36%, slightly higher than the wider market (32%).
Gender pay gap reports help gauge the extent to which men hold a higher amount of top roles while women tend to occupy lower-paid jobs.
"It is crucially important to continue to focus on transparency, reporting and meaningful action to address some of the inequalities that existed prior to the pandemic and have been exacerbated since," said Tea Colaianni, DiR's founder.
"Every step, however small, can contribute to making a significant difference in closing pay inequalities and advancing the broader diversity and inclusion agenda in retail."
The Government Equalities Office suspended the gender pay gap reporting deadline last year due to Covid-19 and announced a delay in enforcement for 2020/2021 reporting until 5 October, which means many retailers still have not published their own data.
Both Sainsbury's and John Lewis published their annual gender pay gap reports earlier this year.
Diversity in Retail's interim report, which was produced in partnership with PwC, also highlighted some of the initiatives and best practices implemented by retailers to tackle the issue of gender inequality in the industry.
Those included internal progression, introducing dedicated gender networks and equal parental paid leave, using technology and data to map gender representation, and improving flexible working practices in order to attract more female talent after women were "disproportionately affected" by the pandemic's impact on the economy.
"Once pandemic-related challenges abate, there will be a heightened focus on the environmental, social and governance agenda," said Alastair Woods, HR consulting partner at PwC UK. "Inclusion and diversity will be an ever-more pressing priority for many employers and the gender pay gap is an important indicator of progress."