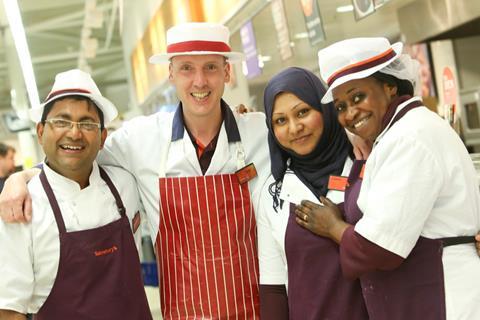 Retailers need an inclusive culture that propagates from the top in order to bring about real change across the industry, according to newly founded organisation Diversity in Retail (DiR).
The group, whose founding members include Sainsbury's and the John Lewis Partnership, also said collaboration across the sector was crucial to hitting diversity and inclusion targets.
"We really feel that to make a difference it is really important that you have buy in from the top," said DiR marketing & partnerships director Gina Baillie.
DiR was founded with the aim of increasing D&I across all levels of the industry via constant co-operation between member retailers.
"It's pointless for a firm to try and take this on by themselves and that that collaboration really needs to be part of it, particularly if we're going to change the sector," Baillie added.
The members, which also include key names in retail such as WH Smith, Wickes, EG Garages, Kingfisher, Dr Martens and Dixons Carphone, have committed to taking action to improve D&I in their workplaces, as well as sharing best practices and tangible solutions.
Diversity in Retail has set up a series of meetings, cohorts, committees and steering groups to facilitate that cross-industry collaboration. It also makes available data and toolkits for the abiding members to use as reference guides when implementing internal change.
The organisation looks into issues relating to diversity and inclusion at all levels, from recruitment to parental leave and workplace behaviour.
It has launched a reverse mentoring scheme as part of its leadership development programme, which saw an ethnically diverse leader mentor a senior leader of a different organisation that also took part in the programme – with the senior leader's ethnicity often being white.
"It is so that they can have discussions that they might not really have thought about and both sides can learn from each other in terms of identifying and progressing ethnically diverse talent within the organisation and how to handle things like microaggressions that minorities might face," Baillie said.
"We're not just looking at our members, we're looking at making an industry shift through sharing best practises and working on shaping company cultures."
Earlier this year, over 50 retailers signed up to a D&I charter led by the British Retail Consortium to help create more diverse and inclusive work environments.
A BRC report published last March found that while women made up two-thirds of the industry, one in five retailers had all-male executive boards. In addition, only 4.5% of board members were from an ethnic minority background.
While the majority of DiR's eight founding members have a white male CEO, the group said it was not "taking a targeted approach to hound down" specific companies and change them.
"Across the whole sector there's still work to be done," Baillie said. "[Retailers] can be at any point in the journey when it comes to diversity and inclusion, but what we need to see is that willingness."
Just last month, Sainsbury's joined the Black British Network and pledged to triple its investment in the development of programmes for its "ethnically diverse colleagues". The supermarket chain also published its first ethnicity pay gap report recently.
Meanwhile, the John Lewis Partnership became the first UK retailer to introduce 26 weeks' equal parenthood paid paternity and maternity leave earlier this month.
The company also announced it was launching an Inclusion Committee this summer, which is to feature "external advisers who have strong diversity and inclusion experience, as well as our own partners".
Other key UK retailers engaging in D&I efforts include Marks & Spencer, which announced in May its targets aimed at increasing diversity and inclusion throughout the company.
CEO Steve Rowe said in an open memo to staff that the business was "moving in the right direction" but still had "a huge amount more to do in the coming year".