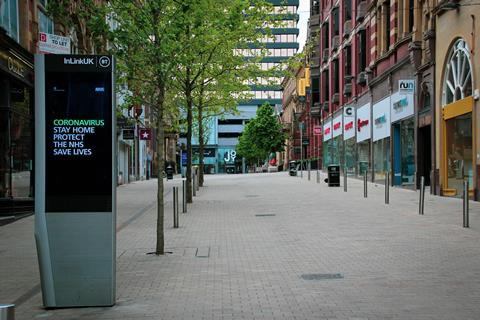 Retailers could end up still paying over the odds on business rates after the next adjustment to the tax, because not enough are engaging with a revaluation process.
The Valuation Office Agency, which collects information on shop rents used to calculate rates, has expressed concern that too few are providing details.
It's worried it could mean rates bills from 2023, when the adjustment takes effect, will not reflect the impact of the pandemic on rent values, and is urging more businesses to respond.
The agency began writing to businesses to collect rental information for the latest revaluation early last year but paused between March and October in acknowledgement of disruption caused by the pandemic. It now fears businesses that closed in lockdowns may mistakenly think they do not need to respond.
The VOA did not provide the response rate to the revaluation exercise but said evidence was building anecdotally within the agency that it was low.
"We know the pandemic has had a significant impact on many businesses," said VOA chief valuer Alan Colston.
"We need to do everything we can to make sure this is reflected at the 2023 revaluation and we have as much evidence as possible about the property market.
"That's why it's really important that businesses submit their up-to-date rental information to make sure their rateable value and the business rates they're charged are accurate."
Businesses are given 56 days to respond to a VOA request for rental information, after which a penalty can be imposed. Reminders are also issued.
Business rates have been repeatedly slammed as a disproportionate burden in the pandemic because rental values have fallen so much since the last revaluation, in 2015. The tax is calculated at about 50p on every £1 of rent, but in May this year British Land told The Grocer rates had become the biggest property expense for many shopkeepers.
Last week, property agency Colliers also said business rates had become a bigger burden than rent for many retailers, citing an ex-Debenhams store offered for rent at £100,000 per year but with a £350,000 per year rates bill attached.
According to recent figures from the British Property Federation, retail rents outside London had already fallen by about 30% over the decade before the pandemic arrived and drove values down further amid soaring shop vacancy rates.
Colliers puts the decline in rental values at 50% in the past two decades, and estimates one in three UK shops are currently vacant, producing no income or occupied on very short-term arrangements.