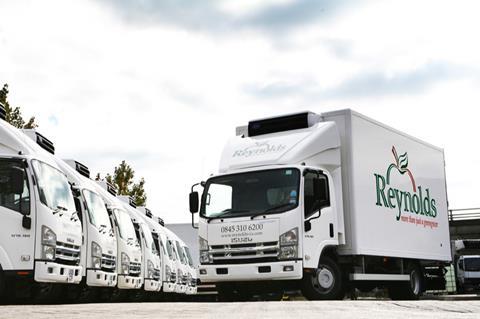 Fruit and vegetable wholesaler Reynolds has partnered with London-based Davin Foods to strengthen its prepared produce capabilities.
Davin Foods supplies fresh prepared veg, fruit, salads and juices to hotels, banqueting venues and event caterers.
As part of the tie-up, Reynolds will provide logistics for Davin Foods, enabling the brand to achieve a national reach.
The business will operate out of two sites in Barking and Wimbledon under the Davin Foods banner.
Reynolds MD Tony Reynolds said the partnership took the business "one step closer to realising our ambition of becoming the UK's go-to solution for chilled foods".
"This important partnership will enable Reynolds to offer even greater choice and flexibility when it comes to prepared produce solutions, which can only be a good thing for our customers", he said.
"I've worked closely with Reynolds for many years and am very excited about becoming part of this dynamic family business and the opportunities which lie ahead," said Davin Foods MD Kyri Joannides.
Last month, the wholesaler formed a strategic partnership with vertical farming company Growing Underground to scale up production and distribution of its microgreens and salad mixes.
The partnership would allow Growing Underground to build on existing listings in retailers such as Tesco, Whole Foods Market, M&S and Farmdrop by expanding via Reynolds' national network – enabling its range to become available across the foodservice sector – while also growing its product offering, the supplier said.
It follows a challenging pandemic for the wholesaler, which was badly hit by the closure of the foodservice and hospitality sectors, prompting Reynolds to have to 'flexi-furlough' 80% of its staff. The move saw more than 500 employees work on a week on, week off basis across all 10 of its depots.