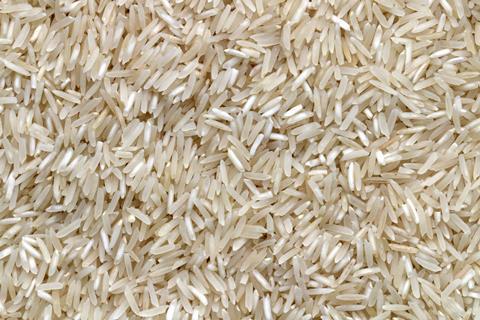 Experts have warned a global shortage in rice flour could cause price hikes and recipe changes across a swathe of everyday food products.
Eurostar Commodities warned that scarcity of the ingredient – which is commonly found in noodles, babyfood, desserts, soups and gluten-free products – could drive price increases in products containing it this year.
Rice flour is usually derived from broken rice grains that are fractured during the milling process. The broken grains are deemed inferior, so are separated from whole grains and sold at a lower cost.
However, Eurostar Commodities director Jason Bull said recent events in Asia had affected the supply of broken grains to the UK.
"There are 50% less 'brokens' available due to problems in the far east, namely, the Myanmar coup and the Covid-19 pandemic in India, which have slashed production in half," Bull explained.
He said that a shortage of container and breakbulk vessel availability, resulting in increased freight costs and taxation rates, had exacerbated the problem.
Post-Brexit TCA regulations, which state that rice flour brought to the UK must be made from European-origin broken grains, would affect supply further, added Bull.
These factors, combined with a surge in demand from the reopening hospitality and food sectors, had culminated in a "perfect storm", said Eurostar Commodities.
To meet the demand, manufacturers had started milling long grain rice at a "ridiculous price", said Bull, who added this would "lead to massive price hikes in items like babyfood that rely on rice flour as a key ingredient".
One industry source said: "In the worst case, it would cause a recipe change… which would be a pain."