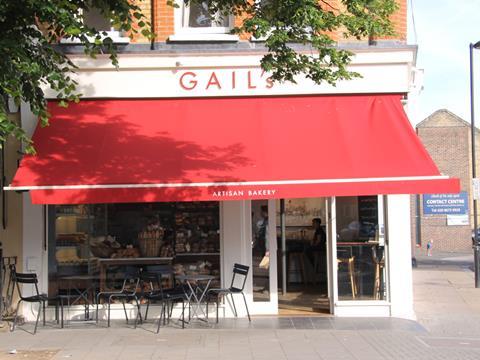 Bread Holdings, the premium bakery group behind the Gail's chain, has kicked off a process to find a new buyer as it emerges from the challenges of the pandemic.
CEO Tom Molnar told The Grocer he was optimistic about the future, with the group on track to make record profits in this financial year.
A report this week by Sky News placed a £250m price on the company after majority owner Risk Capital Partners tasked investment bank Nomura with exploring strategic options for a full or partial sale of its 55% stake.
It is the third time Risk co-founder Luke Johnson has attempted to exit the business, with the first lockdown in March 2020 putting an end to a process started in 2019. He also hired advisors in 2017 to explore the possibility to combine Bread with Patisserie Valerie, which Risk also backed until the business collapsed in 2019.
Molnar, who also owns a stake in Bread, said the £250m valuation was "a little punchy" but added there was interest in the business and the sector.
"We've come out of an incredibly tough period," he said. "Now we have the chance to think about what to do next and how to do it. It is all about finding the right investor partner."
EBITDA is forecast to climb to £20m in the year to the end of February 2022, far above the £13m in the period before the pandemic hit.
Molnar said there was plenty of room to double the Gail's estate to 140 sites in the next three to four years.
And he expected to continue to capitalise on disruption in the grocery channel, where the company sells Gail's and Bertinet products, as behaviour adopted in the past year sticks.
Retail sales were the one bright spot in the pandemic for the group thanks to a significant shift towards premium bread after a home baking boom during lockdown.
The wholesale side of the group, which supplies the hospitality industry and prior to Covid made up about half the overall business, remains a challenge as the sector reopens.
"We're not expecting a lot of growth [in that side of the business] but quality offers will survive and thrive," Molnar said.
Revenues at Bread Holdings have soared since Risk Capital invested in the group in 2011, climbing from about £20m to £116m in the year ended 29 February 2020.
Accounts for last year when the pandemic hit the business have yet to be published at Companies House.
Molnar launched Bread Holdings with Ran Avidan from a site in north London in 2005 after teaming up with Gail Stephens, who formed The Bread Factory in 1993.