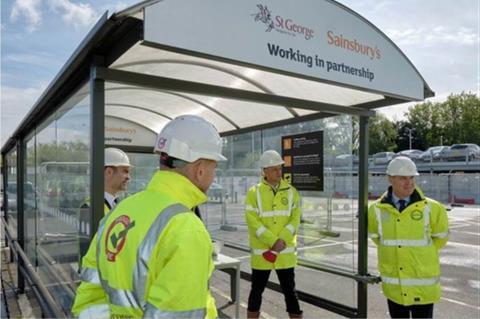 Construction work for Sainsbury's new flagship store in Hendon, London, has begun this week.
The new 43,000 sq ft store will be part of a larger urban project in the borough of Barnet in partnership with Berkeley Group's property developers St George.
The retailer's current Hendon branch, which underwent some layout modifications over the past few months, is set to remain open until the new store is completed. The future Sainsbury's supermarket will also have undercover parking to accommodate over 250 customers.
The 10-year programme, named Silk Park, is expected to support over 500 jobs in its duration. It will also include the construction of over 1,300 homes, a public park and commercial space for cafés, restaurants and office spaces.
"We have an ambitious property agenda and continue to partner with developers to regenerate local communities and invest in state-of-the-art stores to best serve our customers," said Sainsbury's property director Patrick Dunne. "Our mixed-use development plans set communities up for the future and mean we can extract value to reinvest into our business."
Sainsbury's has been redeveloping sites of existing stores as part of mixed-used schemes to create new housing opportunities since 2009. The retail giant, which employs over 1,000 people in the Barnet borough, has been serving customers in the Hendon area for over 25 years.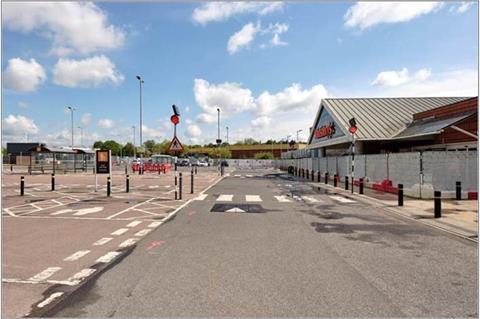 It said it was "proud" to contribute to the construction of this development, which supported new and ongoing jobs and provided both customers and staff with a "new and modern" flagship store.
"This partnership gives us a once-in-a-generation opportunity to play our part and work with the Hendon community to ensure it thrives," Dunne said.
St George City's MD Marcus Blake added that Silk Park reflected the developer's commitment to invest in communities and generate jobs through the creation of "sustainable neighbourhoods" and "state-of-the-art amenities".
The two companies have spearheaded the enabling work that has taken place on site to prepare for the major development construction, such as the creation of a new access road and extensive drainage diversion works.