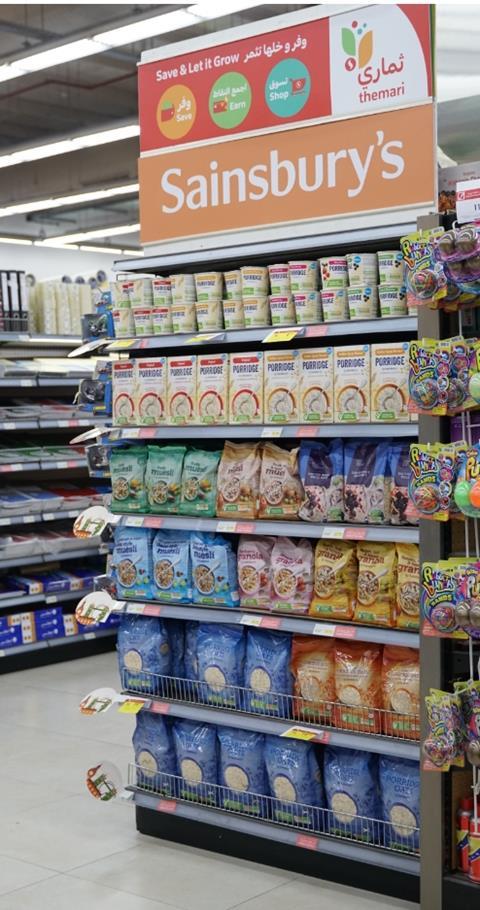 Sainsbury's has entered the Saudi Arabian and Bahraini retail markets for the first time with a range of 500 own-brand lines.
It has struck a deal with Tamimi Markets to have ambient and frozen items sold across the retailer's 45-strong store estate and on its website.
The range includes own-label tea, coffee, oils, condiments, cereals, sauces and ice cream.
"We're always looking for new ways to bring our fantastic quality products to even more customers," a Sainsbury's spokeswoman told The Grocer.
Sainsbury's has wholesale partnerships with Kibsons, an online grocery retailer in UAE, and Al Meera, a supermarket chain in Qatar. It also ran a trial deal with Asian food giant Dairy Farm Group to stock its products in selected Wellcome, Marketplace, and ThreeSixty stores in 2017.