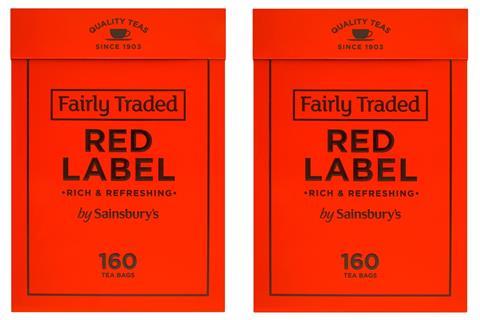 Sainsbury's is to fully switch to plant-based packaging for its own-label teabags as of next month in an effort to reduce plastic use.
The retailer will replace the current oil-based plastic packaging used to seal each individual teabag with a plant-based plastic alternative made from cornstarch sugars.
The switch encompasses most of its own-label range, except SO Organic Black Tea.
The mass rollout, which kicks off next month, will affect 859 million teabags a year and is part of the company's efforts to halve plastic packaging by 2025.
Sainsbury's will also remove the outer plastic film wrap from 10 products, which will prevent the use of about 16.2 tonnes of plastic a year.
"This extensive rollout of our new teabags is another example of how we are looking to implement new innovative products that will reduce the impact our business has on the environment," said Claire Hughes, director of product, packaging and innovation.
"Our move towards plant-based teabags has required significant time and multiple trials to ensure that our customers receive the same great quality teabag and we look forward to the rollout in stores this year."
The current oil-based plastic wrapping, which ensures the teabag remains intact, is made up of 75% natural fibres and 25% polypropylene. The alternative plant-based plastic material, called polylactic acid (PLA), had been in trials since the beginning of the year, before the announcement of the mass store rollout.
The own-label teabags will also be made compostable by the end of the year. Due to the nature of the source material, PLA teabags are industrially compostable – unlike the current oil-based ones.
The new teabags are ideally disposed of in garden waste or kerbside food bins, but they can also go in the general household waste bin.
This week Aldi also announced it was to remove single-use plastic from all own-brand teabags by the end of the year by also swapping the oil-based plastic sealing for biodegradable materials.
Other sustainability initiatives announced by Sainsbury's recently include removing plastic from razors and the lids from olive pots and yoghurt pots, and replacing toilet roll plastic wrapping with paper overwrap.
Work in own-label? Enter your new products in The Grocer's New Own-Label Awards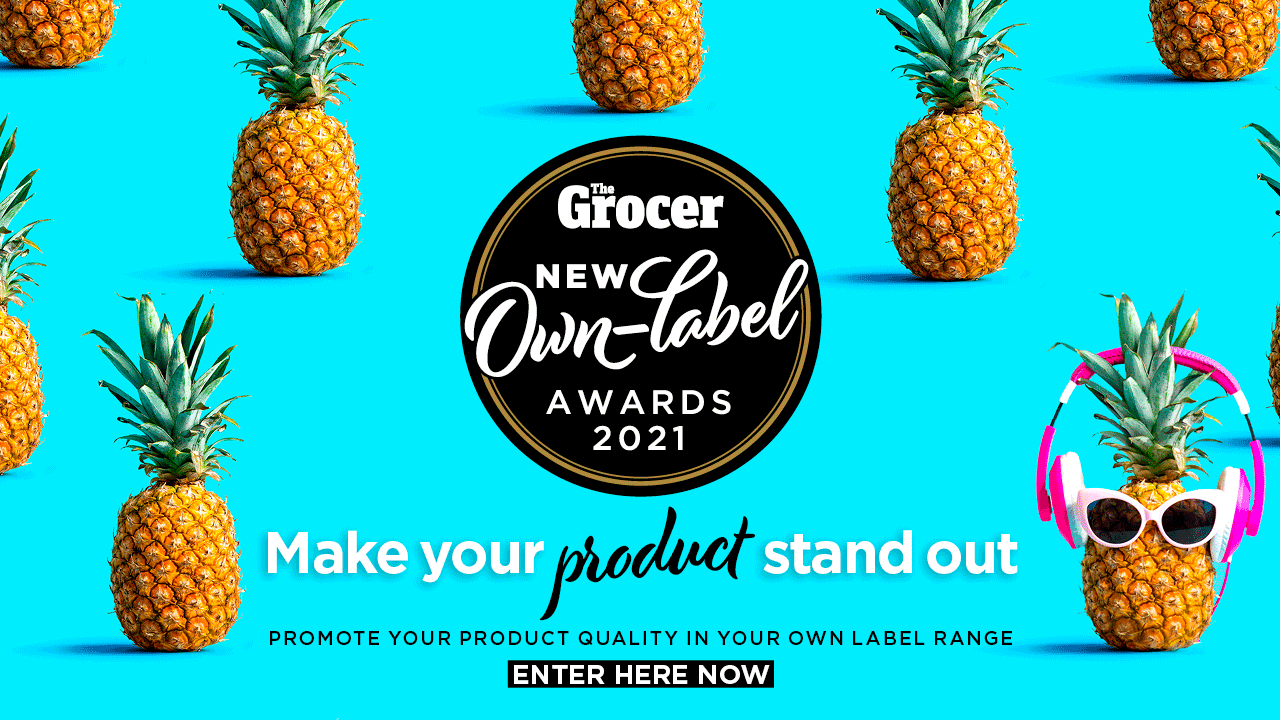 The Grocer's New Own-Label Awards is the best way to get an independent read on how your new own-brand product stacks up against other retailers and suppliers. Find out more about the awards, and how to enter them, here.