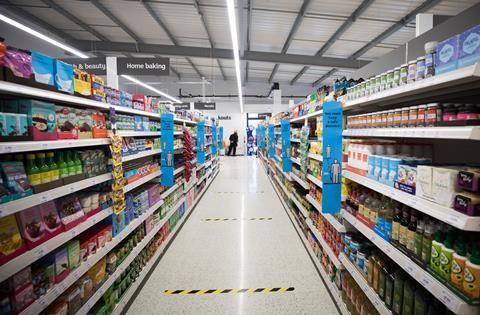 Sainsbury's has made contingency plans to avoid disruption of Easter supplies to stores in the south east after DHL staff voted for strike action.
More than 350 DHL staff at Sainsbury's Dartford regional distribution centre have voted for walkouts throughout March, April and May, the union Unite said this morning.
The strike ballot was called over claims a Unite representative providing support to a staff member in an investigation hearing was suspended for challenging a DHL manager's version of events. The reason for the suspension is disputed by DHL.
"We are disappointed that Unite members at our Sainsbury's Dartford depot have voted in favour of industrial action," said a DHL spokeswoman. "We look forward to further talks to reach a satisfactory outcome for both parties, but contingency plans are being drawn up and every effort will be made to minimise disruption to deliveries should the action go ahead."
Unite is demanding a reversal of the suspension.
"Strikes and the resultant disruption to Sainsbury's Easter supply chain will go ahead unless DHL revokes the suspension and builds bridges with staff instead of knocking them down," said Unite regional officer Phil Silkstone.
A Sainsbury's spokeswoman said the supermarket had contingency plans in place to minimise any disruption the strikes may cause, adding it was "monitoring the situation very closely and encourage both sides to keep talking".
In December, Unite members suspended planned strike action that had threated disruption of supplies to Sainsbury's stores when outsourced drivers received a pay rise.